FAM OPENS ITS 2020 SPECIAL WITH A PREMIERE BY CARLOTA MANTECÓN IN ESPACIO LA GRANJA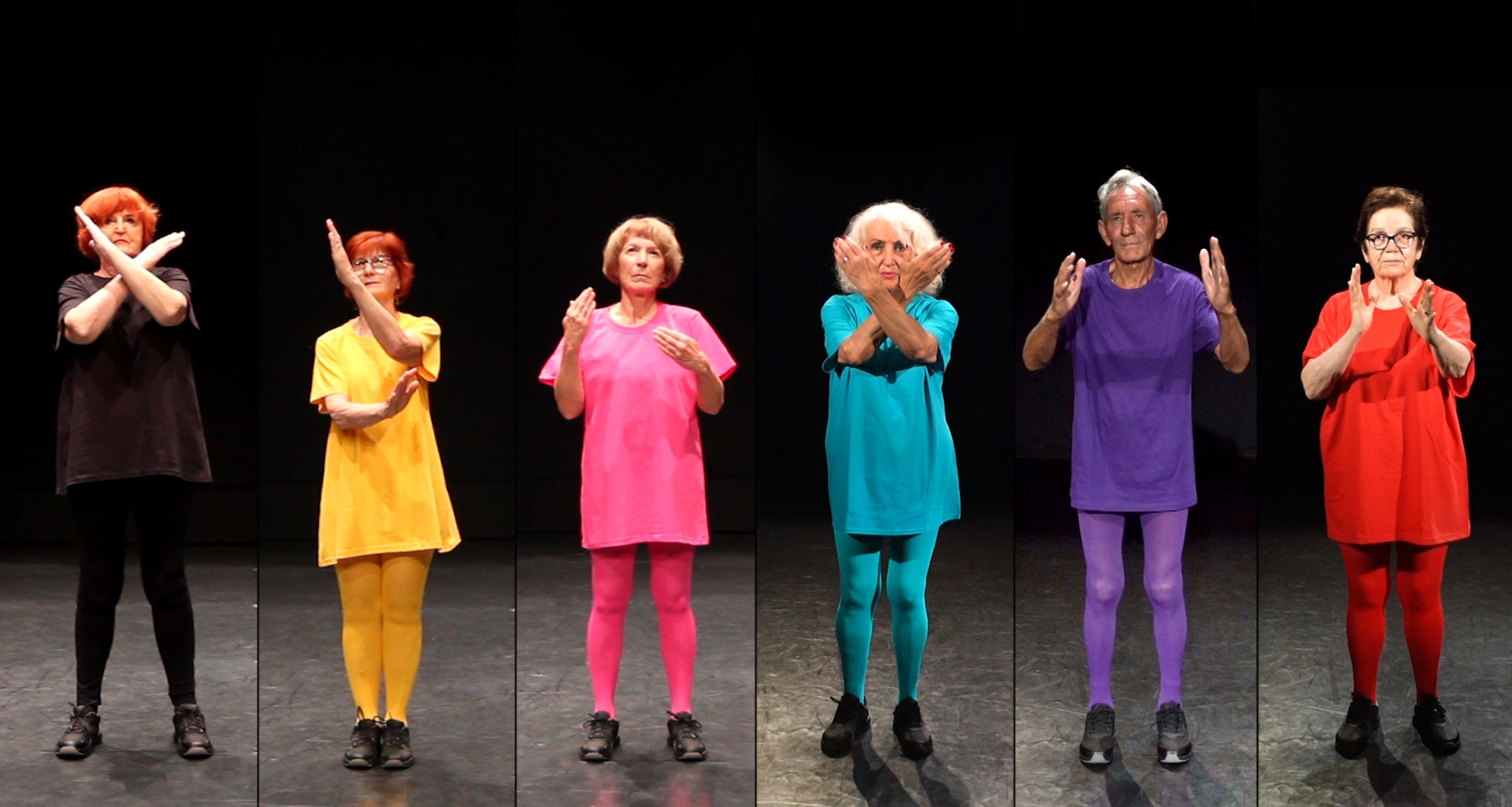 The Festival de las Artes del Movimiento FAM is opening its Special 2020 Festival tomorrow, Friday the 31st at 8:30 pm in Espacio La Granja, with DANCE, NO GOAL, by choreographer and dancer Carlota Mantecón. It is a co-production between Auditorio de Tenerife, under the Department for Culture, Education, Youth, Museums and Sport of Cabildo de Tenerife that is run by Councillor Concepción Rivero, and the Plesni Teater Ljubljana/Dance Theatre Ljubljana in Slovenia. Tickets are on sale on www.auditoriodetenerife.com.
Carlota Mantecón -along with Luz Prado Codina and Tamara Ascanio- is presenting the result of her latest creation, a premiere that will take place simultaneously at the Plesni Teater Ljubljana [Ljubljana Dance Theatre]. The project has been marked by the health crisis, which forced the artists to adapt the way they worked. It initially included exchanges with the Slovenian artists, which were finally replaced by new technologies.
The dancers, authors of this movement cocreation, include three Spaniards and three Slovenian: María de la Cruz Álvarez Galván, Mari Lina Sánchez Díaz, Wenseslao Gutiérrez Barrios, Majda Lekše, Metoda Pavlič and Maja Culiberg.
Mantecón is director and choreographer while Luz Prado Codina is the visual artist, and Tamara Ascanio deals with voices. Alberto Reverón is in charge of the videos, Silvia Navarro is costume assistant and the lighting design is by Cristina Bolívar. As for the Slovenian team, Urša Adamič is the dramaturg and assistant, Pila Rusjan is the video artist while lighting adaptation is by Janko Oven. The creative production is led by Katja Somrak, with Sara Serrano as her Spanish counterpart.
DANCE, NO GOAL is coproduced by the Cabildo de Tenerife by means of a stage production grant, Auditorio de Tenerife and Plesni Teater Ljubljana/Dance Theatre Ljubljana (Slovenia). The Ljubljana Dance Theatre scheme is subsidized by the and Ljubljana Town Council, Culture Department.
FAM continues on 20 September with Ígnea, by Colectivo Lamajara, which is also subsidized by the Cabildo de Tenerife. They will do their residency in both the Auditorio de Tenerife and Espacio La Granja, a venue under the Government of the Canary Islands, where it will also be performed at 8:30 pm. You can buy your tickets no won the website, at the box office or calling 902 317 327.