Soprano Carmen Acosta stars in the opera La Voz Humana ('The Human Voice') at Auditorio de Tenerife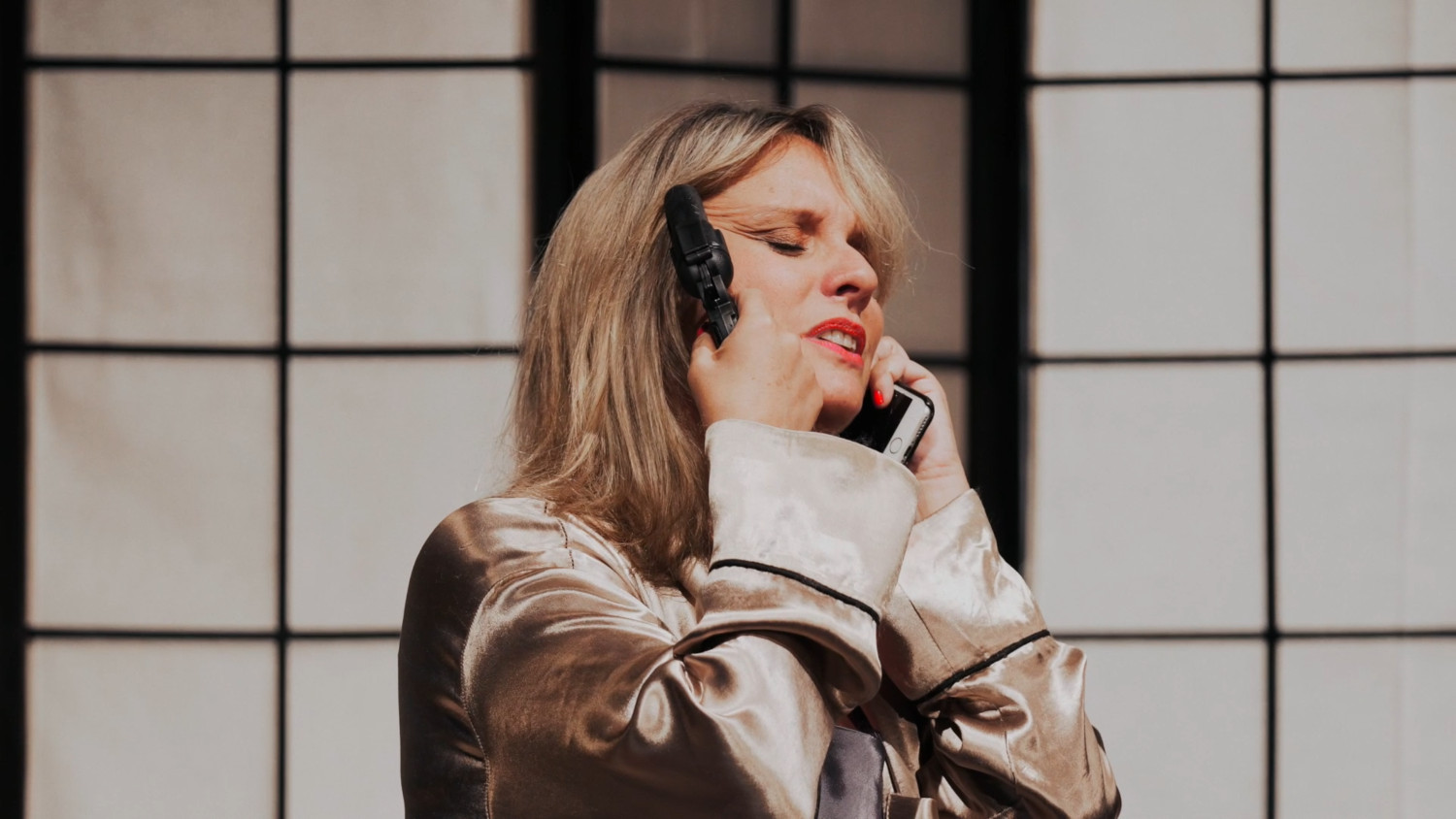 On the 22nd and the 23rd, the singer and the pianist Juan Francisco Parra will present the piece by Jean Cocteau and music by Francis Poulenc
Auditorio de Tenerife is a cultural space linked to the Department of Culture of Tenerife Island Councilt hat is managed by the councillor of Culture Enrique Arriaga. On January 22nd and 23rd at 7:30 pm, the Chamber Hall of the Auditorium welcomes the opera in one act entitled La voz humana ("The Human Voice"). Soprano Carmen Acosta and pianist Juan Francisco Parra will breathe life, under the direction of Víctor Manuel Dogar, into the piece by Jean Cocteau released in 1959, featuring music by Francis Poulenc.
Both Canarian artists will bring this opera by the French poet to life on stage – a monologue he wrote with the cadence and musicality of the greatest possible tragedy: knowing that you are despised by the being that you love, thrown into a miserable survival and forced to live with anonymous and close beings for whom you feel no affection. The protagonist is a lonely woman faced with the misfortune of heartbreak, of betrayal, of the vertiginous descent into hell as she finds herself marginalised – the victim of a tragedy.
The poet's verses were joined with the music of Poulenc to breathe life into La voz humana ("The Human Voice"), based on the 1930 play of the same name, and turn it into a masterful one-act opera for a single character. In this production, the costume and set design are by Yaiza Pinillos, while the lighting is thanks to Aaron S. Ramos. This is a production by Vector de Ideas.
Tickets can be purchased on the website www.auditoriodetenerife.com and by phone dialling 902 317 327 from Monday to Friday from 10:00 a.m. to 5:00 p.m. Saturdays from 10:00 a.m. to 2:00 p.m., except holidays. They can also be obtained by going to the box office at the same time by appointment. Appointments can be requested on www.auditoriodetenerife.com/contact-us and by dialling 922 568 625. Those lines are also open to answer questions, from Monday to Friday from 10:00 a.m. to 2:00 p.m., except holidays. Ticket sales close two hours before the start of the show to finish setting up the hall and to offer a completely safe experience.
The audience is requested to arrive at the venue well in advance to enter the auditorium in staggered "waves". By purchasing tickets, you accept the measures implemented by the cultural centre to combat COVID-19, such as the correct use of masks and attendance to the event only with people you are living with. All of the measures, as well as the contingency plan certified by AENOR, can be consulted on our website.