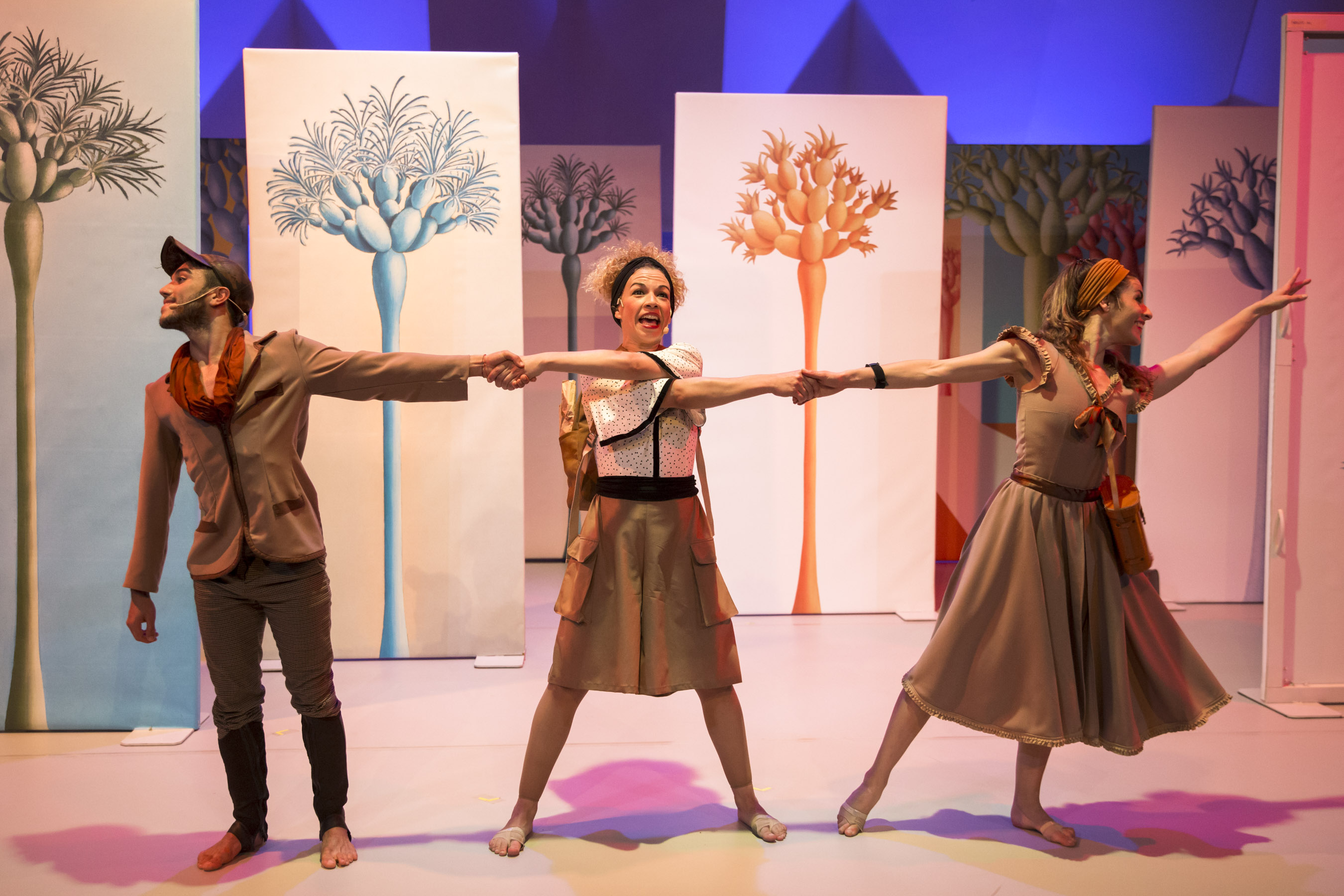 Three of the Auditorio de Tenerife projects are taking part in Festival Índice to showcase the work done during the year with young islanders. On Saturday, 29 September Musical.IES is offering a concert by Coro Juvenil de Auditorio de Tenerife and a performance by children from the Unidad Didáctica de Tenerife Danza.
The first group to go on stage is Musical.IES with an adaptation of the show Versus, directed by Melodie Pérez, and premiered in April by 200 students from 10 different schools across the Island. On this occasion, 35 students are taking part in the adaptation of the 40-minute musical which includes all the themes. They are performing at 12:00 noon on Saturday on an open-air stage to be placed between TEA Tenerife Espacio de las Artes and Museo de la Naturaleza y el Hombre.
At 1:00 pm 32 singers from Coro Juvenil de Auditorio de Tenerife, are offering a concert in the square at TEA. This group, led by Roxana Schmunk, will offer a repertoire that is very related to literature, including songs like Azul, by Julio Domínguez on texts by Rafael Arozarena; Canción de amor, by Dante Andreo on texts by de Rafael Alberti; Yo no quiero morirme, by Dante Andreo on texts by Elsa López; and Only in sleep, by Ēriks Ešenvalds on texts by Sara Teasdale.
At 6:00 pm we can see a play that has been designed to be enjoyed by the whole family: Drakaina Draco y las 7 semillas mágicas [Drakaina Draco and the 7 magic seeds]. Drakaina Draco (played by Guacimara Gil), Arbustus Robustus (Mathías Pérez) and Stelli Maris (Irene Álvarez) are set to find original dragon tree seeds on the seven islands with the aim of recovering a great dragon tree forest, which is endangered. This show by Unidad Didáctica de Tenerife Danza, was premiered in April, and can be seen in the entrance square to TEA in an outdoor version of a story that was created and directed by Helena Berthelius.