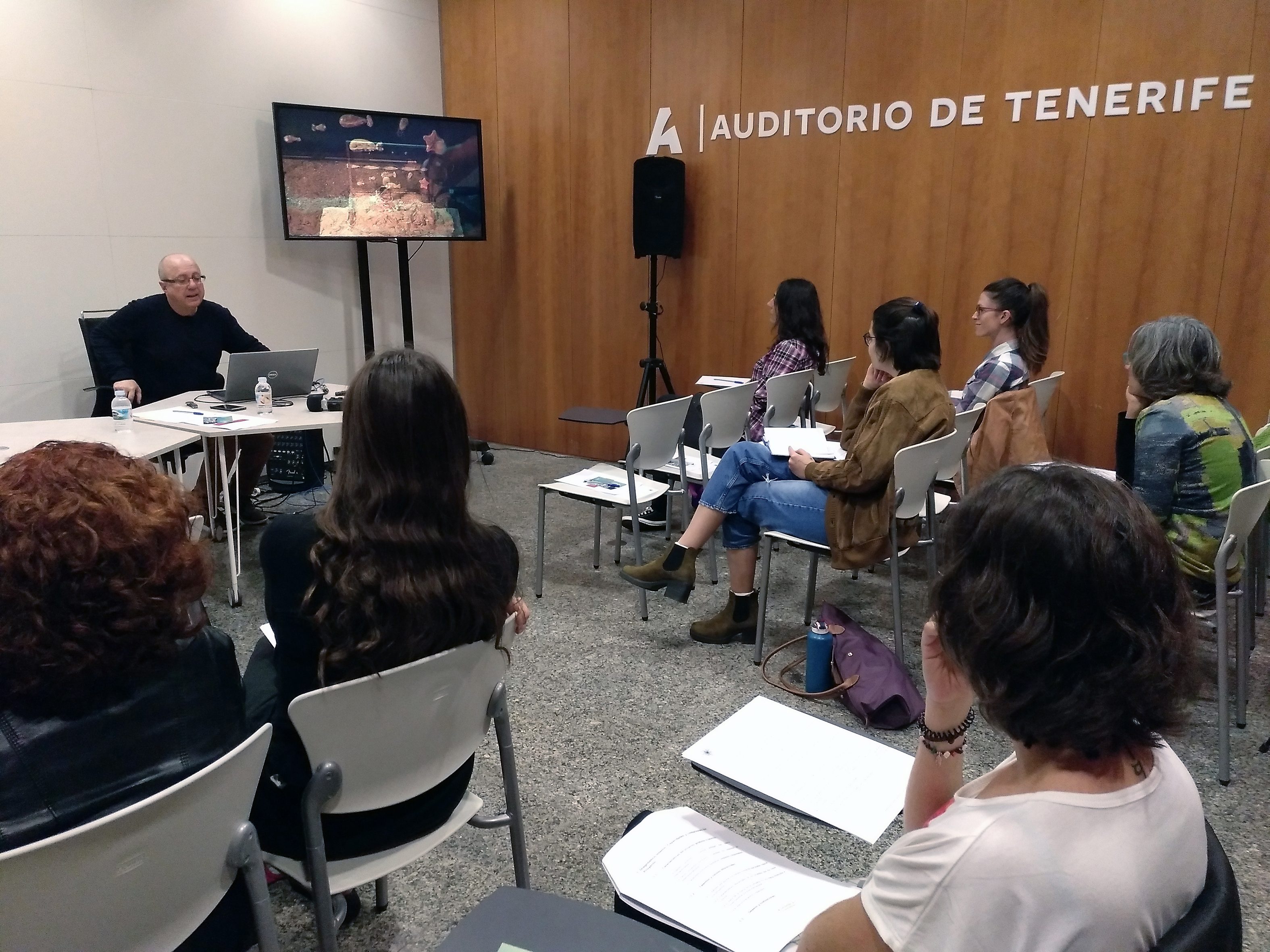 MAPAS 2019, Mercado de las Artes Performativas del Atlántico Sur [South Atlantic Performing Arts Market], is holding from Monday, 28 January to Wednesday, the 30th, the second free workshop to help the performing arts and music professionals consolidate and boost their projects in international markets. Cultural consultant for artistic mobility and internationalization Tony González, is giving this workshop targeted at professionals exclusively. It is held at Auditorio de Tenerife and it is fully booked.
The aim of this workshop, called Escena internacional [International Scene], is to provide methodological tools and resources so that organizations, groups and artists of live arts can take care by themselves of their own mobility and internationalization campaign. It is a hands-on workshop and it applies the methodology Rutas de Movilidad e Internacionalización a los proyectos artísticos y empresariales de los participantes. [Mobility and Internationalization Routes for Participants' Artistic and Business projects].
Participants will be able to identify their strengths and weaknesses regarding mobility in order to learn whether they are ready to internationalize their projects. In addition to giving a diagnosis of their situation, Tony González e will show them resources and information on the live arts international circuit as well as on understanding the mechanisms of international artistic relationships. Members will also learn to design a mobility and internationalization strategy and plan an artistic or business project so that they can start their own journey across other countries.
Toni González has over 25 years of professional experience in the cultural sector. He is a consultant for artistic mobility and internationalization; he gives advice, follows-up and trains live arts organizations throughout the development of their mobility and internationalization process. He designs and directs projects on information exchange and good practice at international level and he also researches in cultural politics in the areas of internationalization, culture and the performing arts and music management.
MAPAS will be held from 10th to 14th July 2019, organized by Cabildo de Tenerife, unahoramenos Producciones and Circulart. The call for artists, companies, musicians booking, management and distribution agencies from Africa, America and Southern Europe (Spain and Portugal) is open until 15th February. You can also register to take part in the speed business meetings and parallel activities for programmers, cultural managers and other professionals related to programming performing arts worldwide.