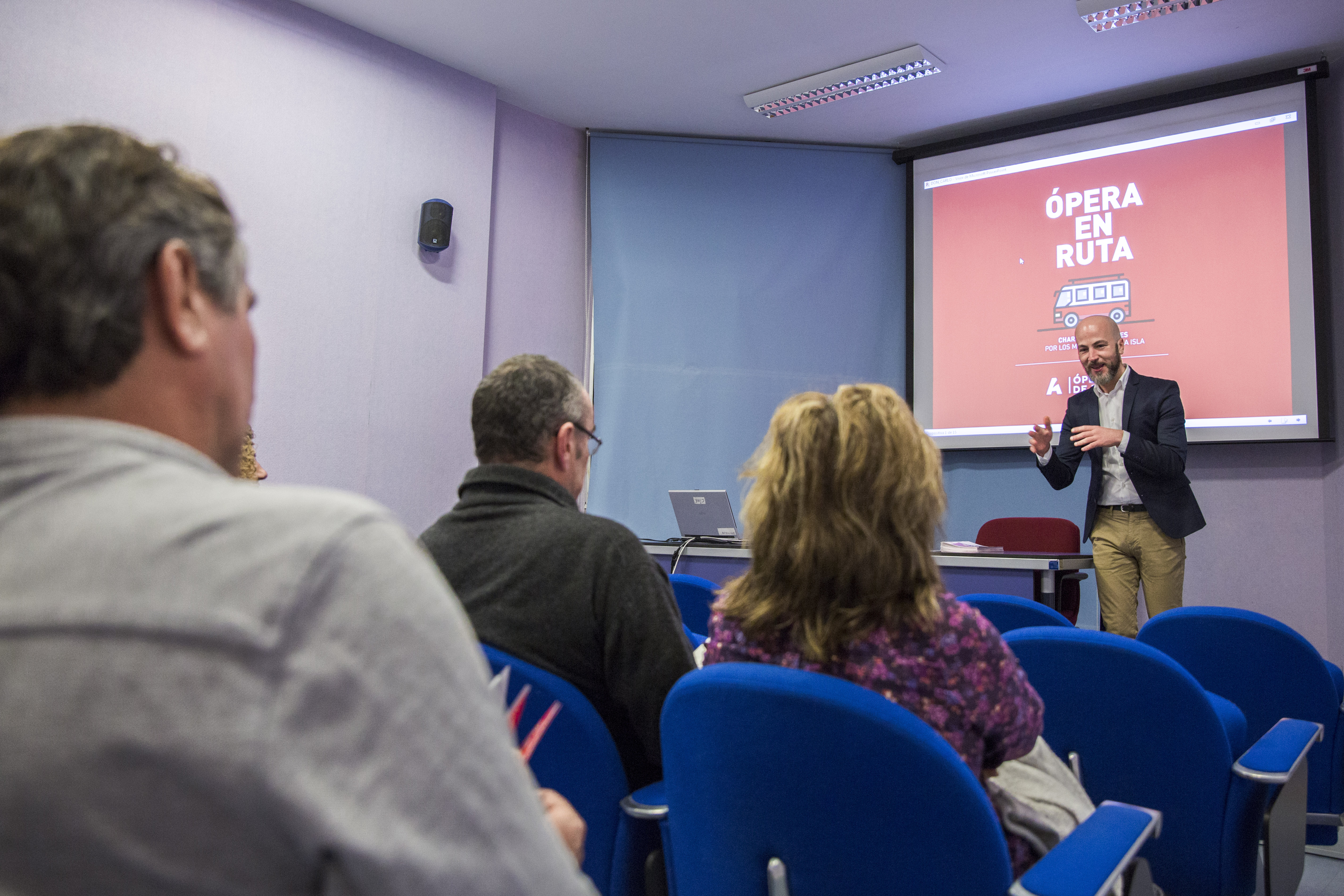 Ópera de Tenerife starts the talks series on Puccini's Turandot, the upcoming production that is on at Sala Sinfónica in Auditorio de Tenerife in March. Nine talks have been scheduled before the show is on in different municipalities of the Island as part of the activity Ópera en ruta [Itinerant Opera].
The talks are starting on Thursday, 31 January at 7:00 pm in Biblioteca Pública Municipal de Tabaiba (El Rosario). In February they are taking place at the libraries of Garachico [5th], Vilaflor [8th], Biblioteca Pública del Estado, in Santa Cruz [11th], Güímar [15th], La Laguna [18th]. On 25th at La Casa de la Castaña y la Alfarería, in La Victoria and at Tomás de Iriarte in Puerto de la Cruz on 28, ending on 1 March at Candelaria's library.
In the one-hour talks Iván Morales will deal with the historical context, give biographical references on Italian composer Giacomo Puccini, and explain Turandot's three acts. He will also put an emphasis on pulling down clichés about the world of opera.
Turandot is the fourth title of Ópera de Tenerife this season and it is one of the most widely performed operas in theatres across the globe. It has such impressive arias as In questa reggia or one of its most famous to be sung by a tenor, Nessun Dorma. Auditorio de Tenerife is welcoming this production on 19, 21 and 23 March at 7:30 pm at Sala Sinfónica. Music direction is by Giampaolo Bisanti, the stage director and designer is Giuseppe Freigeni and the cast led by soprano Tiziana Caruso in the role of princess Turandot and tenor, Carlo Ventre, as Calaf.
Tickets can be purchased at Auditorio de Tenerife box office from 10:00 am to 7:30 pm, Monday to Saturday, on www.auditoriodetenerife.com or calling 902 317 327.