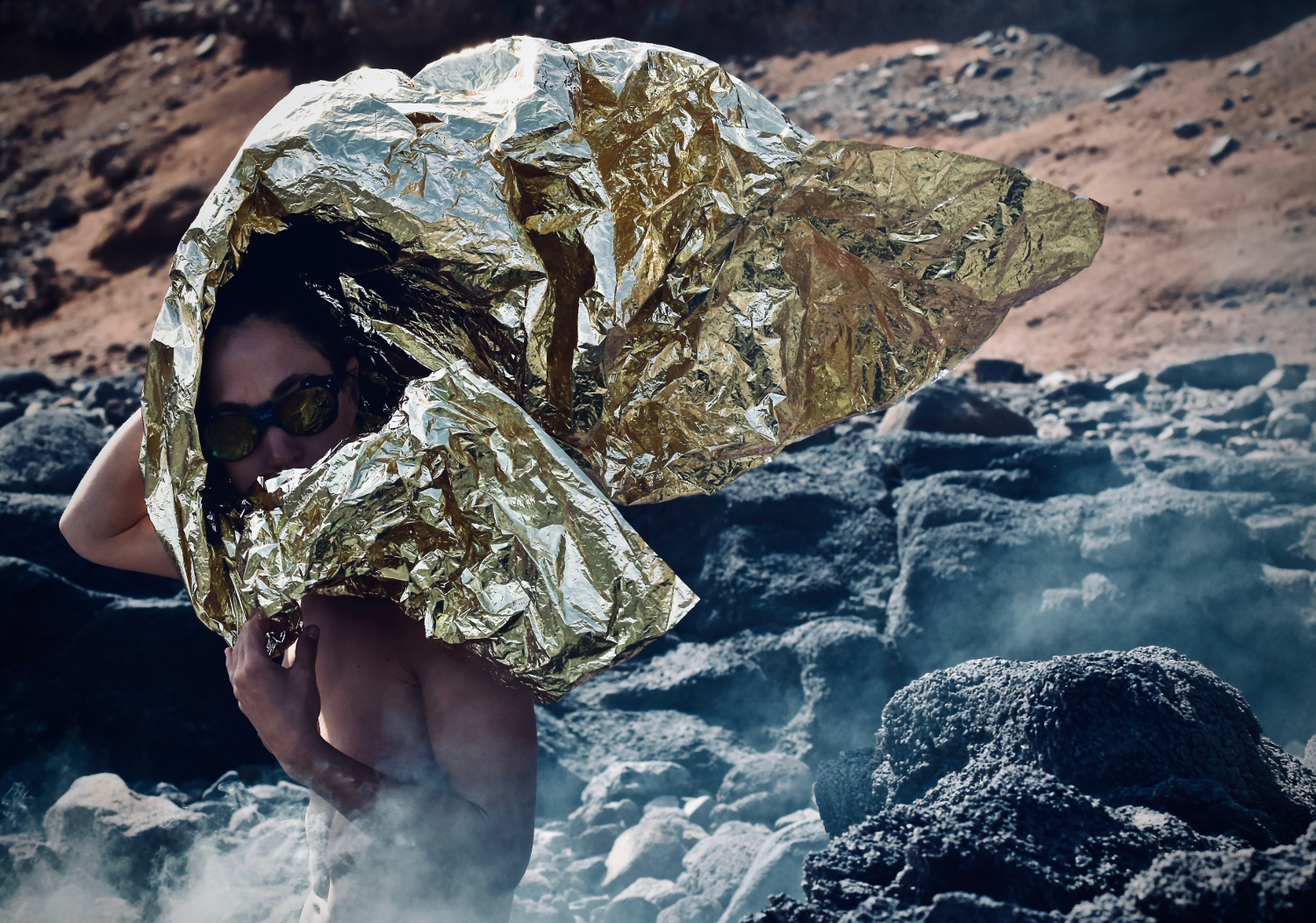 The Festival de las Artes del Movimiento FAM continues its 2020 Special next Sunday at 8:00 pm with Ígnea, by Colectivo Lamajara. This new piece premiers today, 16th at the Sala Negra de los Teatros del Canal in Madrid and will be in Tenerife for a second performance at the Government of the Canary Islands's venue Espacio La Granja, that collaborates in the festival with Auditorio de Tenerife, which is under the Department of Education, Youth, Museums, Culture and Sport of the Cabildo de Tenerife, run by councillor Concepción Rivero.
The group says that in this volcano-inspired piece "with pleasure, willingly, we let ourselves burn and invoke the unstable nature of things, bringing the image of a volcano as a metaphor for these thoughts." "In times of explosions, the apparent balance rejects instability, which is, paradoxically, one of its means of expression…", they say.
Paloma Hurtado, Reinaldo Ribeiro and Daniel Rosado are behind the concept of this new creation, which received a Cabildo de Tenerife grant for professional stage productions. Texts are by Arantza López in collaboration with Colectivo Lamajara. The bodies in Ígnea belong to Igor Calonge, Milagros García, Paloma Hurtado, Daniel Morales and Daniel Rosado; and they are clad with costumes by Héctor León. Stage design is by Luis Crespo and Irene Cantero takes care of lighting. Original music is by Paloma Peñarrubia.
El Colectivo Lamajara is an organization of artists who share a common interest in the language of the body and its possible expressions. It is made up of emerging creators, dancers and collaborators from other art disciplines. The group organizes work cooperatively, encouraging dialogue and agreement towards a common methodology. Their main goal is to support free artistic expression, helping to produce free, eclectic creations.
The public is kindly asked to come to Auditorio early enough to enter the theatre gradually. On buying the tickets, users accept the measures implemented at this cultural centre by the Cabildo to deal with COVID-19, such as wearing a face mask. Please see FAM upcoming events on www.famtenerife.com.