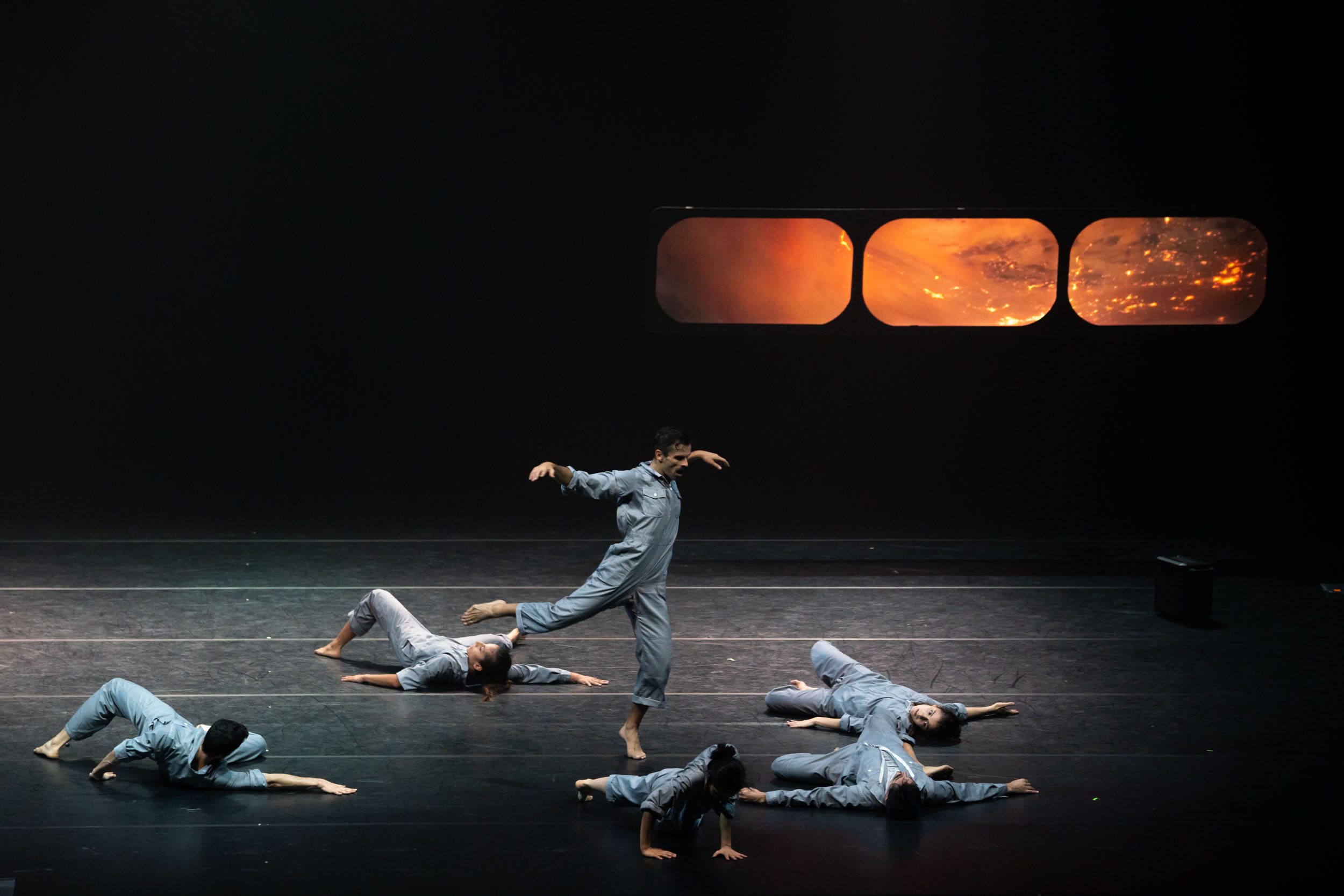 Auditorio de Tenerife's dance company starts their Spanish tour that includes Barcelona, Málaga, Valencia and A Coruña
Lava, Auditorio de Tenerife's dance company, will visit several Spanish cities this autumn with their double programme Bending the Walls, by choreographer Fernando Hernando Magadan, and Beyond, by Virginia García and Damián Muñoz of La intrusa. Their first engagement is at the Sant Andreu Teatre SAT in Barcelona where Lava is performing today, Thursday the 22nd at 8:30 pm as part of the Catalonian theatre's 2020/2021 dance season.
The tour of the dance company of Auditorio, a cultural venue under the Cabildo de Tenerife's Department of Culture run by councillor Enrique Arriaga, is taking place in October and November. Barcelona, Málaga, Valencia and A Coruña will welcome Lava, that started rehearsing on 12 October at Auditorio's Sala Castillo meeting all the safety and hygiene measures. "The participation of Auditorio de Tenerife's company in this national tour is a very interesting platform to consolidate their project", the Cabildo's councillor of culture Enrique Arriaga pointed out. He also said that "even with the restrictions and at the difficult time culture is going through, we wish to support participations that reinforce the work of projects like our company's on stages where they can show their work".
The autumn tour goes on next Monday, the 26th at 8:00 pm at the Teatro Cervantes in Málaga, where Lava will take part in the Festival Danza Málaga 2020. On 10th November, the Canarian dance company will reach Valencia to perform at the city's Teatro Principal at 10:00 pm. This time they are included in the programme of the 2020 Ciclo Dansa València that should have been held in March but had to be put off due to the health crisis.
A Coruña is the last destination of Lava's autumn tour. On 13 November they will dance their double programme at the Teatro Rosalía de Castro at 8:30 pm as part of the venue's contemporary dance regular programme. The dancers taking part in the tour are Fabiana Mangialardi, Emiliana Battista Marino, Amanda Rubio, Javier de la Asunción, Javier Arozena and Adrián Díaz.
Bending the Walls is an exploration of the world of restrictions and limitations in the search for happiness, freedom and understanding. Through this piece, the physical and psychological limits of the individual and the surrounding world are explored. It is a metaphor about the psychological, physical, and emotional forces human beings can approach in order to reach beyond palpable reality, overcome sorrow and escape into the world of the imagination.
Beyond deals with the experience of searching through the emotional landscapes of memory, presenting a scenario full of uncertainties, which forces us to create or reflect on our own life and on the landscape every individual shapes for themselves either consciously or unconsciously.
Lava Compañía de Danza is a project of Auditorio de Tenerife that was set up in 2018, under the artistic direction of Tenerife-born dancer and creator Daniel Abreu (Premio Nacional de Danza 2014), to boost contemporary creation. It focuses on building a repertoire of works by renowned international artists.
The six dancers have a strong stage presence, are technically proficient and versatile to bring creations to life that share contemporary dance language plus other codes of the current artistic discourse. Physicality, poetry, and commitment. These pieces have already attracted a wide audience and are creating new ones through the experience of dance and its context.