Auditorio de Tenerife: music and poetry will combine during the show Tapiz de incertidumbres (Tapestry of Uncertainties)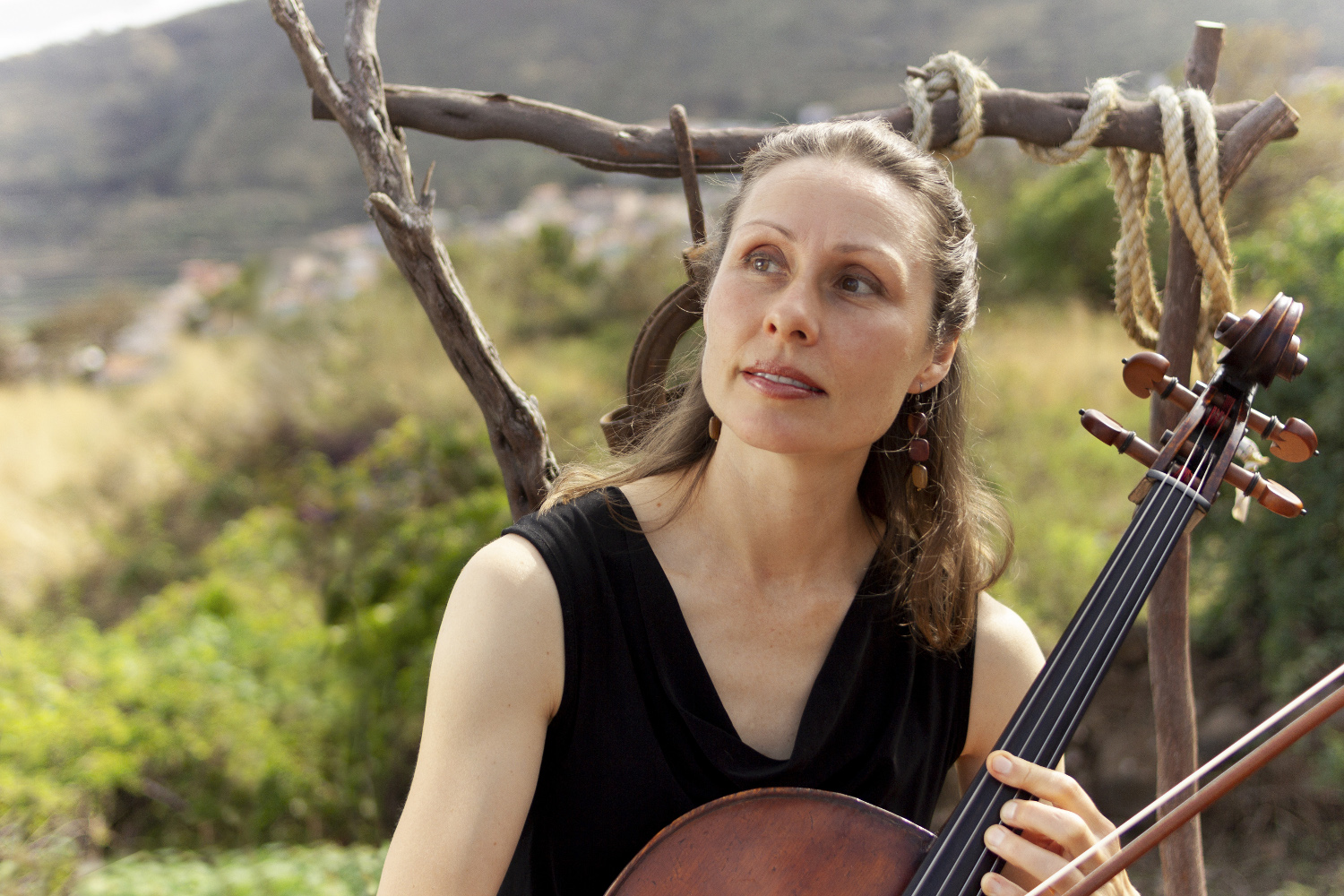 Next week, the cellist Kathleen Balfe will perform ten pieces of women composers that are inspired in texts by women poets.
Auditorio de Tenerife is a cultural space linked to the Department of Culture of Tenerife Island Council that is managed by the councillor of Culture Enrique Arriaga. On Thursday 4th of March at 7:30 pm, music and poetry will combine at the Chamber Hall during the show Tapiz de incertidumbres (Tapestry of Uncertainties). The cellist Kathleen Balfe will offer a programme comprised of ten pieces by contemporary women composers.
Tapestry of uncertainties is a mixed proposal of music and poetry that will take place in an intimate and reflective framework. The cellist will play live music with a pre-recorded electro-acoustic accompaniment and the voice-over narration of poetic texts.
The programme consists of works by ten women composers who were chosen to participate at the workshop "Taller de Compositoras", that was linked to the 18th Festival of Spanish Music Manuel de Falla (2020). Each piece is based on a different poetic text. Thus, the common element is uncertainty expressed and contained in each poem.
The programme consists of: Los tiempos del porvenir (Times to Come) by María José Arenas Martín (1983); Stunt Fall V, by María del Pilar Miralles Castillo (1997); Policronías de las Sibilas (Polychronies of the Sibyls) by Beatriz Arzamendi (1961); La senda (The Path) by Consuelo Díez (1958); Funambudumbre: Cuando Todo Se Apaga (When Everything Shuts Down) by Dolores Serrano Cueto (1967); Viajar es lo que importa (Travel is what it's all about) by Anna Bofill Levi (1944); Vivir en Aporesis ... o Turbulencias... (Living with undecidedness...or under turbulence...) by Ana Teruel Medina (1981); Veritas Vincit, by Reyes Oteo (1982), Questo tremito, questo vacillamento, by María del Carmen Asenjo-Marrodán (1978), and Un mundo sin bocas y con olor a desinfectante (A world without mouths that smells to disinfectant), by Diana Pérez Custodio (1970).
The show is part of the Spanish tour of Ensemble NeoArs Sonora of which Bathlee is a soloist. It is also a co-production of the Andalusian Agency of Cultural Institutions, the Andalusian Regional Department of Culture and Historical Heritage and the Spanish Ministry of Culture and Sports.
Kathleen Balfe has lived and worked in Spain since 2003, when she began her career with the Symphony Orchestra of Tenerife. In 2007 she won the position of cello soloist at Orquesta Ciudad de Granada, where she is currently a member. She is also a founder member of the contemporary group Ensemble NeoArs Sonora since 2008, year in which the project was conceived. Thus, Kathleen Balfe has had the chance to play at many festivals and with the most renowned Spanish institutions.
Tickets can be purchased until two hours before the concert on the website www.auditoriodetenerife.com and by dialling the phone number 902 317 327 from Monday to Friday from 10:00 a.m. to 5:00 p.m. Saturdays from 10:00 a.m. to 2:00 p.m. The audience is requested to arrive at the venue well in advance to enter the Auditorium in staggered "waves". By purchasing tickets, you accept the measures implemented by the cultural centre to combat Coronavirus, such as the correct use of masks and attendance to the event only with people you are living with. All of the measures, as well as the contingency plan certified by AENOR, can be consulted on the Auditorium's website.