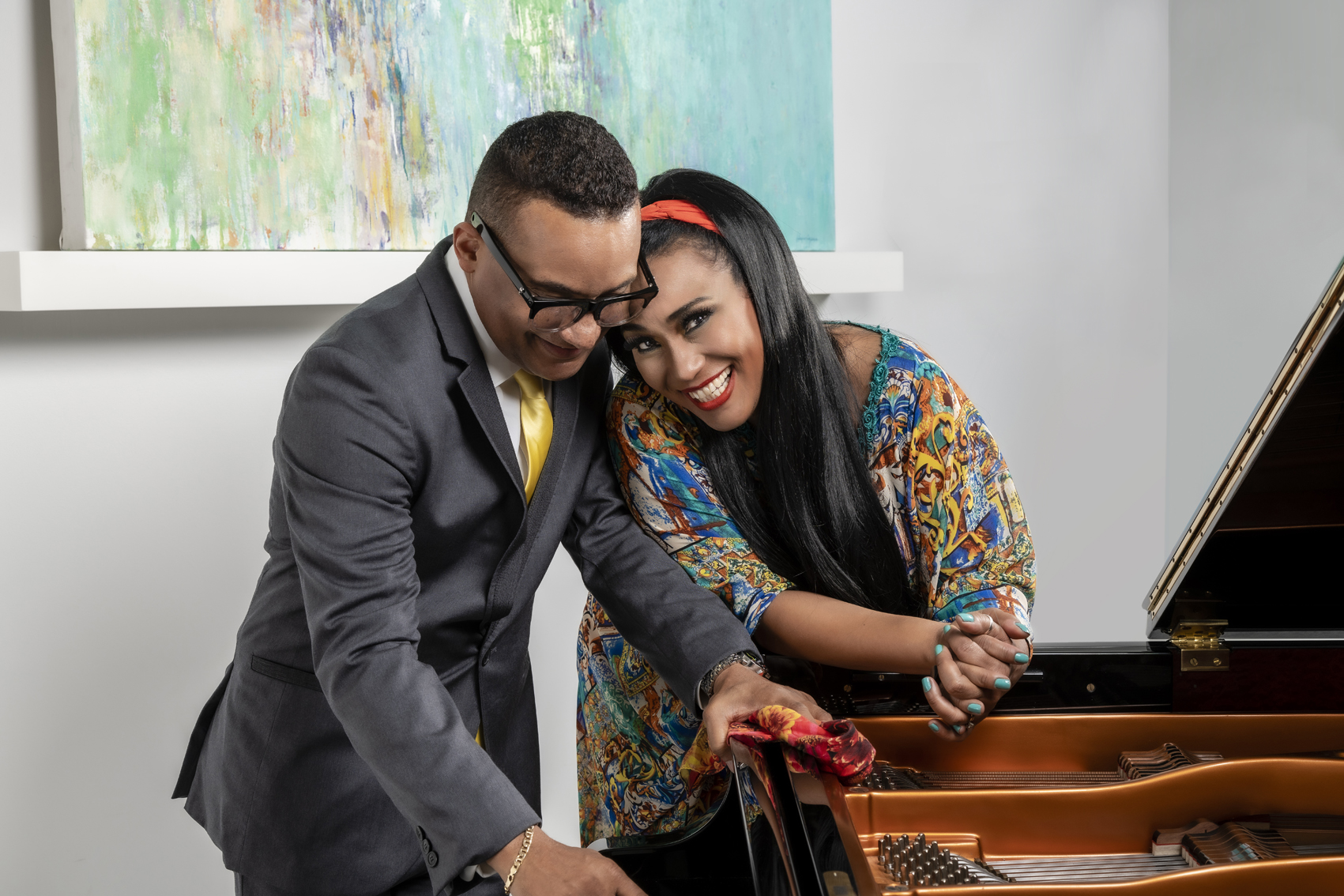 The tickets for this Friday's concert 'Viento y tiempo' are sold out
The Auditorio de Tenerife is a cultural space linked to the Department of Culture of Tenerife Island Council that is managed by the island's Minister of Culture, Enrique Arriaga. This Friday [26] at 7:30 p.m. it will offer the concert 'Viento y Tiempo'. The tickets for this show by Gonzalo Rubalcaba and Aymée Nuviola are sold out. According to both multi-Grammy award winners, this concert pays a tribute to life, to their mothers and the air of music blowing from Havana.
The Auditorium's Chamber Hall will receive this new jazz proposal from two great artists who have known each other since their childhood in Havana. After developing their careers separately, both musicians and friends have decided to join forces to bring this show. This has led them to look back at their beginnings, coincidences, families and the influence of Cuban music.
When Dizzy Gillespie discovered Gonzalo Rubalcaba in 1985, the Cuban pianist and composer was already a young phenomenon with a budding career in his native island. Since then, the magazine 'Piano & Keyboard' selected him in 1999 as one of the great pianists of the 20th century, alongside the likes of Glenn Gould, Martha Argerich and Bill Evans. He has won two Grammy and two Latin Grammy. He has 16 Grammy nominations and EMPIK Bestsellers nominations too. All this has established him as a creative force in the jazz world.
Aymée Nuviola "La Sonera del Mundo" is a singer, composer and actress. Like the music of her native island, Cuba, she embodies that magical mixture of musical genres. She was born in Havana into a family of musicians. Some of her earliest memories are at the piano, working on melodies between lessons. Later, as she became a classically trained pianist and composer at Cuba's leading music academy, the Manuel Samuell Conservatory, she recalls her fascination with all styles, from Debussy to Bossa Nova.
The audience is requested to arrive at the venue well in advance to enter the auditorium in staggered "waves". By purchasing tickets, you accept the measures implemented by the cultural centre to combat COVID-19, such as the correct use of masks and attendance at the event only with people you live with. All of the measures, as well as the contingency plan certified by AENOR, can be consulted on our website.