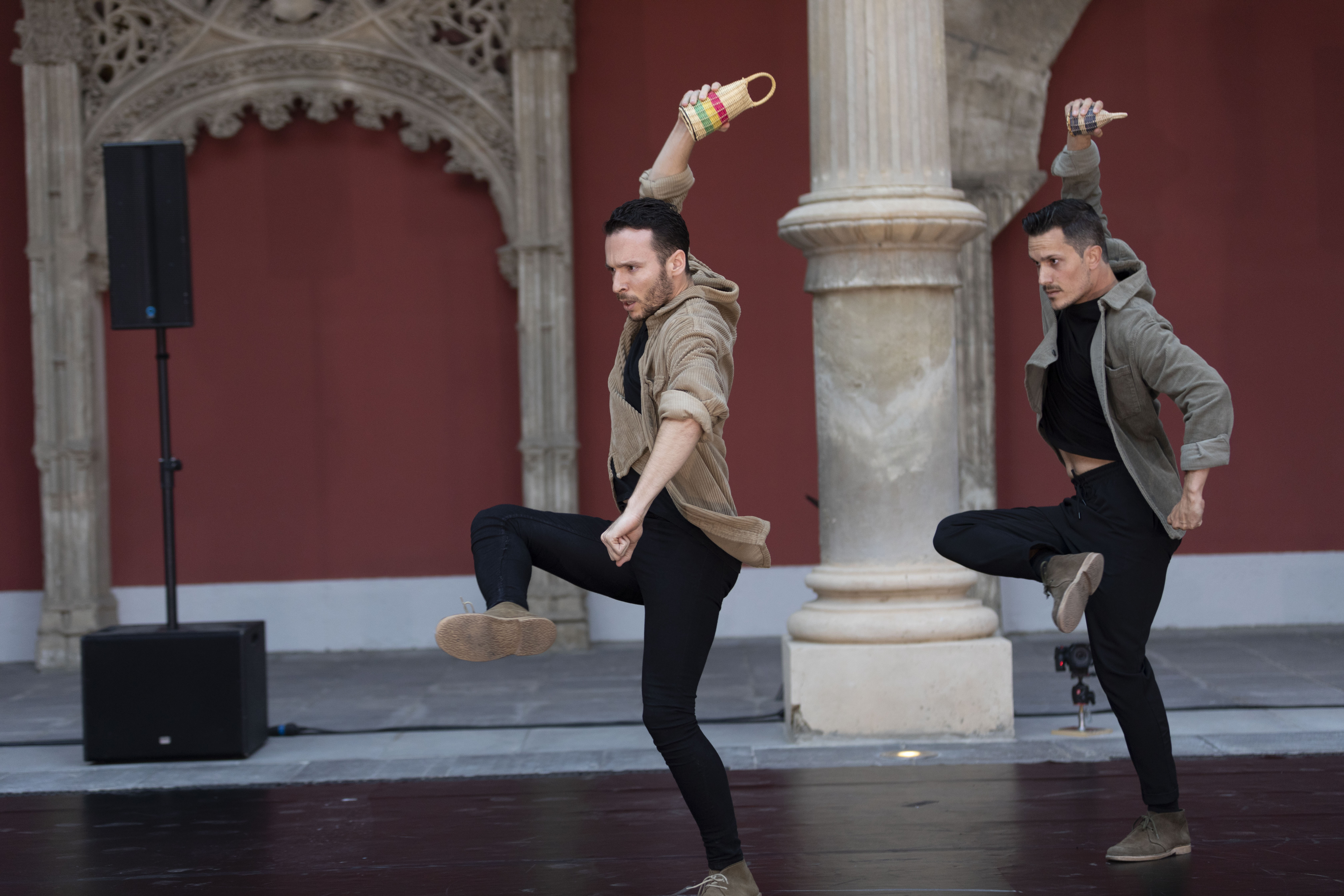 Three companies selected by the national catalogue "Acieloabierto" will present their pieces starting at 19:30
The Auditorio de Tenerife is a cultural venue linked to the Department of Culture of Tenerife Island Council and managed by its island's Minister of Culture, Enrique Arriaga. Next Saturday [day 14] at 7:30 p.m., Auditorio de Tenerife presents three outdoor dance shows. Träd, by Colectivo Lamajara; Am I what? by Elvi Balboa, and Du@l>, by Juan Carlos Avecilla, all of them selected by the national catalogue programme Acieloabierto (Spanish Ministry of Culture). The performances take place outside the building, and the access is free.
The Lamajara Collective is an organisation of artists who share an interest in the body's language and its expressive possibilities. Träd is based on the question: What would happen if each day you woke up somewhere in the world, and you lived, one by one, each of those possible lives? On this basis, they explore the transformation of the body according to the circumstances. Another world is possible where there are no executioners or victims, where power is not above the human, and where values and the essence of people are essential.
The artistic proposals of Elvi Balboa normally turn public spaces and unique spaces into spaces of study and creation. The aim is to understand these spaces across all their riches and dimensions: spatial, historic, social and poetic. Am I what? her first creation as a director was nominated as best street show at the Pad Awards (Andalusian Association of Dance Professionals). It is an ode to the individuality of human beings as opposed to the collective group that tries to gobble it up. On this occasion, the language of dance provides a deep reflection on the consumption of bodies, seeing bodies and competing to be the most seen body.
The company by Juan Carlos Avecilla was founded in 2015. Throughout its trajectory, it has received several awards and recognitions. Du@l> is an arbitrary social construction resulting from the patriarchal organisation and male dominance, formed by series of values, definitions, beliefs and meanings about being, having to be and not being male, but above all, of their status in relation to women. It is possible to be a man and be scared, tender, charming, weak, peaceful, careful, etc. Two different bodies, two styles, and two forms of movement challenge one another metaphorically, thus showing superiority over the other through folk singing with the figure of two roosters.
The performances take place outside the building, close to where its cafeteria is located. This open-air dance evening brings to a close the programme of FAM Primavera, in collaboration with the Danza a Escena and Acieloabierto programmes of the Instituto Nacional de Artes Escénicas y de la Música del Ministerio de Cultura del Gobierno de España (National Institute of Performing Arts and Music of the Spanish Ministry of Culture).