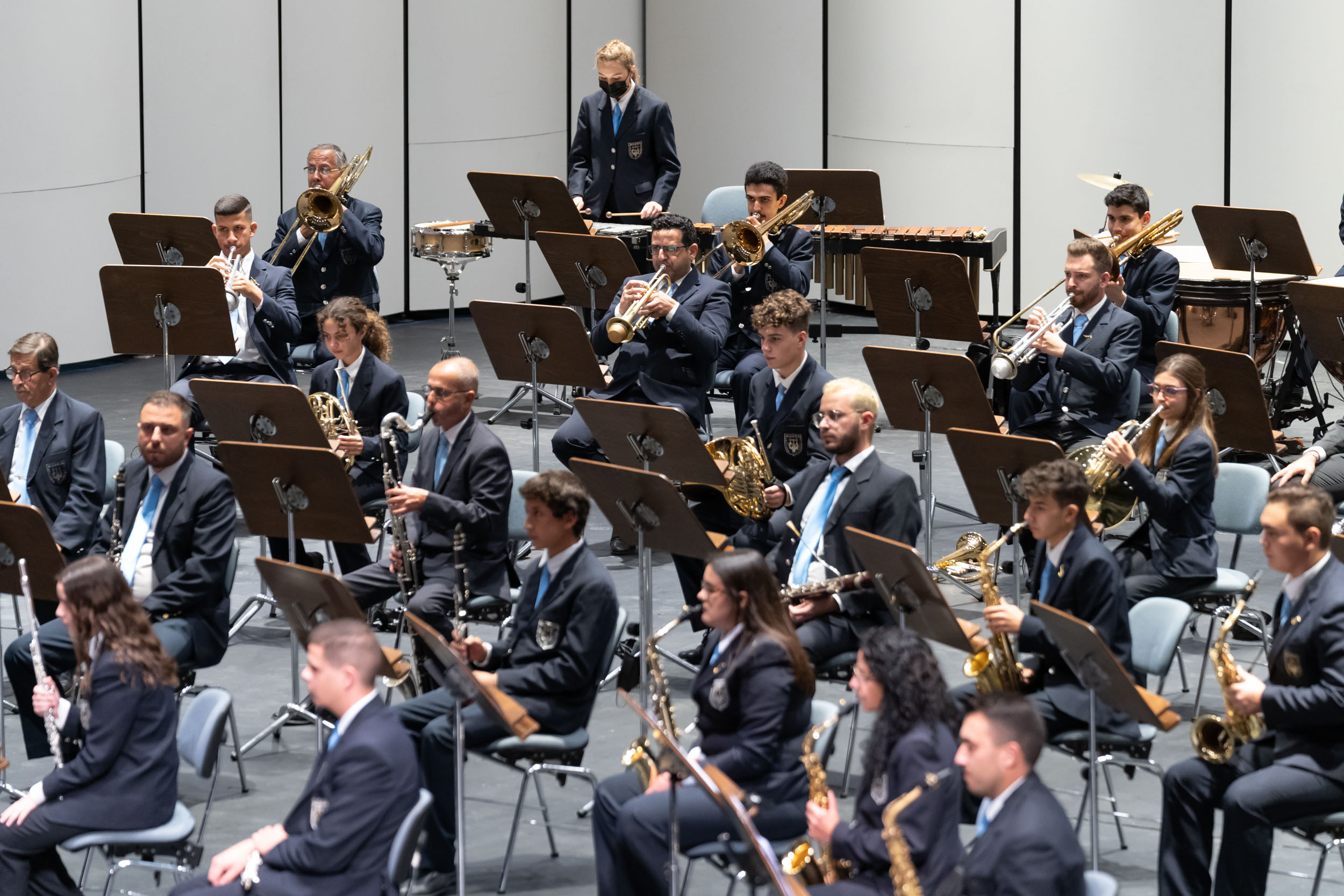 The wind bands Unión y Amistad, Aída and El Salvador take part this Sunday in the new Primavera Musical programme
On Sunday, 15 May, at 11:30 am, the Auditorio de Tenerife hosts a new concert of the "Primavera Musical" cycle, with the performance of the brass bands Unión y Amistad and Aída, both from Santa Cruz, and El Salvador from La Matanza. The cycle is an initiative by the federation 'Federación Tinerfeña de Bandas de Música' and the collaboration of the Tenerife Island Council.
Under the direction of Iván Yeray Rodríguez, the Asociación Musical Unión y Amistad, founded in 1990 in the southwest of Santa Cruz, will perform three pieces: Sanlúcar de Barrameda by the Valencia-born composer Ferrer Ferrán, By the rivers of Babylon by the North-American Ed Huckeby, and a medley from Mecano, arranged by Azael Tormo.
The second brass band that participates during this Sunday's concert is the Asociación Cultural y Recreativa Unión Musical Aída, which was founded in 1981 in the San Andrés district of Santa Cruz. Juan Alexis González is the director of the brass band since 2011. The concert starts with the march Irak, by the Alicante-born Miguel Ángel Mas, Ross Roy, a work created by the Dutch Jacob de Haan, and the pasodoble Consuelo Císcar, by Ferrer Ferrán.
The Agrupación Musical El Salvador from La Matanza, founded in 1850, offers three pieces from its repertoire: Return of the Vikings, by the Belgian composer Bert Apertmont, the overture Four Winds, composed by the American Robert Sheldon, and The Nightmare Before Christmas, by the American Danny Elfman with arrangements by Michael Brown. The band is directed by Ismael Brajín.