The Auditorio de Tenerife welcomes the wind bands from La Guancha, Fasnia and Adeje on Sunday this week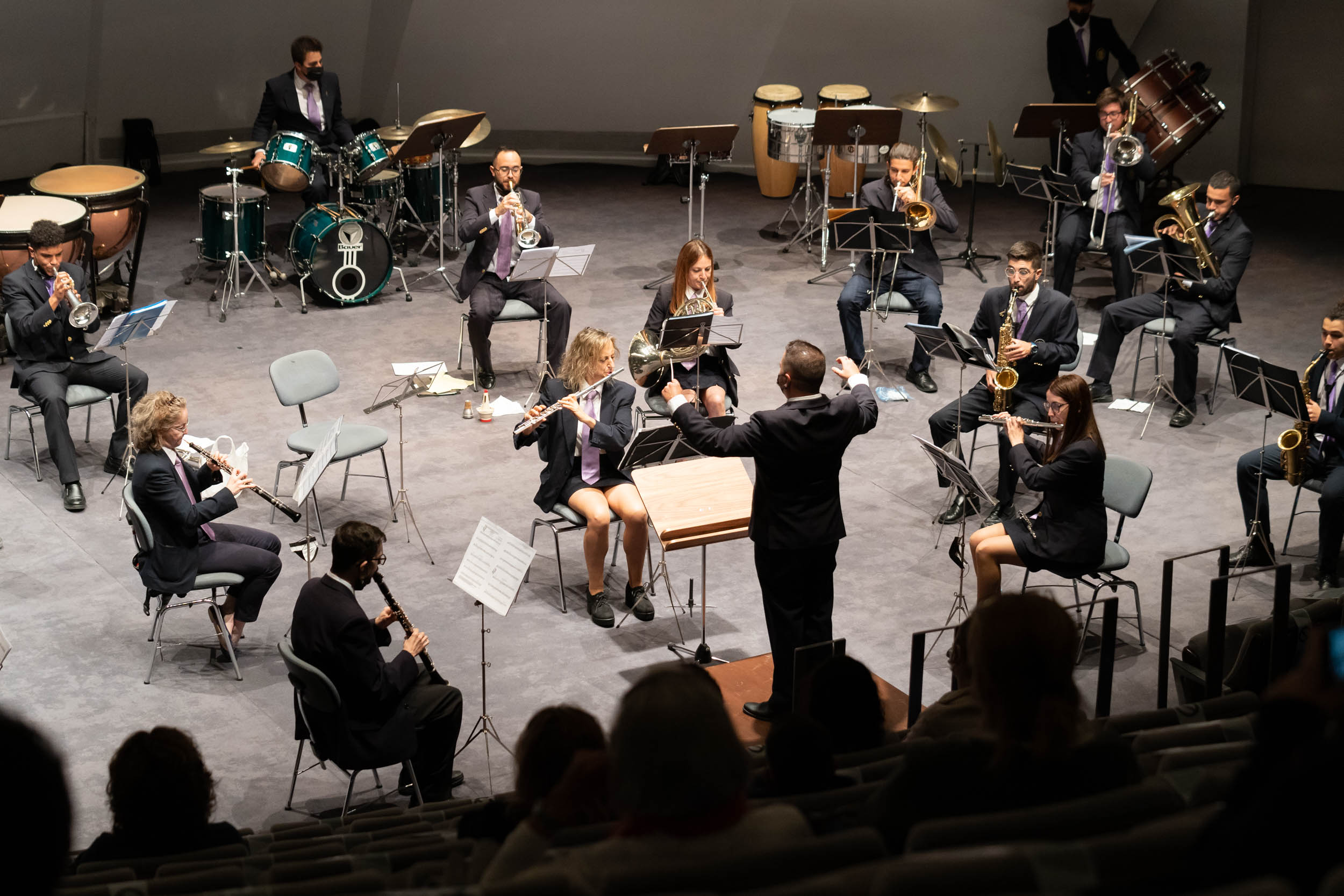 The concert is part of the ''Primavera Musical" cycle
On Sunday, 22 May, at 11:30 am, the Auditorio de Tenerife hosts a new concert of the "Primavera Musical" cycle, organised since 2005 by the federation 'Federación Tinerfeña de Bandas de Música' with the collaboration of the Tenerife Island Council. On this occasion, there will be the bands' performances from La Esperanza (La Guancha), Fasnia and Adeje.
Jesús Agomar González is the conductor of 'Agrupación Musical La Esperanza', founded in 1924, from La Guancha. They will perform three pieces: Feria de Julio (The July Fare), Pasodoble by Fernando Bonete, the overture of Alvamar, composed by James Barnes, and Spain, by Chick Corea, with arrangements by Paul Murtha.
The proposal brought by the Asociación Musical Fasnia starts with the pasodoble Roberto Forés, by Ferrer Ferrán, to continue with the Ninth, by James Swearingen. The performance ends with Odilia, by Jacob de Haan. The ensemble, created in 1985 under the guidance of professor Adalberto García Pestano, will be conducted by Mateu González.
The Agrupación Musical Adeje, founded in 1922, is the third band to perform at the Chamber Hall under the direction of Victor Herrera. The brass band starts the performance with the pasodoble Jordi, by José Rafael Pascual-Vilaplana, continues with a selection of pieces arranged by Paul Murtha and finishes with the overture Ross Roy, by Jacob de Haan.
The Primavera Musical cycle continues on 29 May with the brass bands from La Victoria, José Manuel Cabrera Mejías (Icod de los Vinos) and Nueva Banda (Igueste, Candelaria). On 12 June, a concert will be held by the bands from San Juan de la Rambla, Garachico and Guía de Isora. This edition finishes on 19 June with the groups San Pedro (El Sauzal), Amigos del Arte (San Andrés, Santa Cruz) and San Sebastián (Tejina, la Laguna).