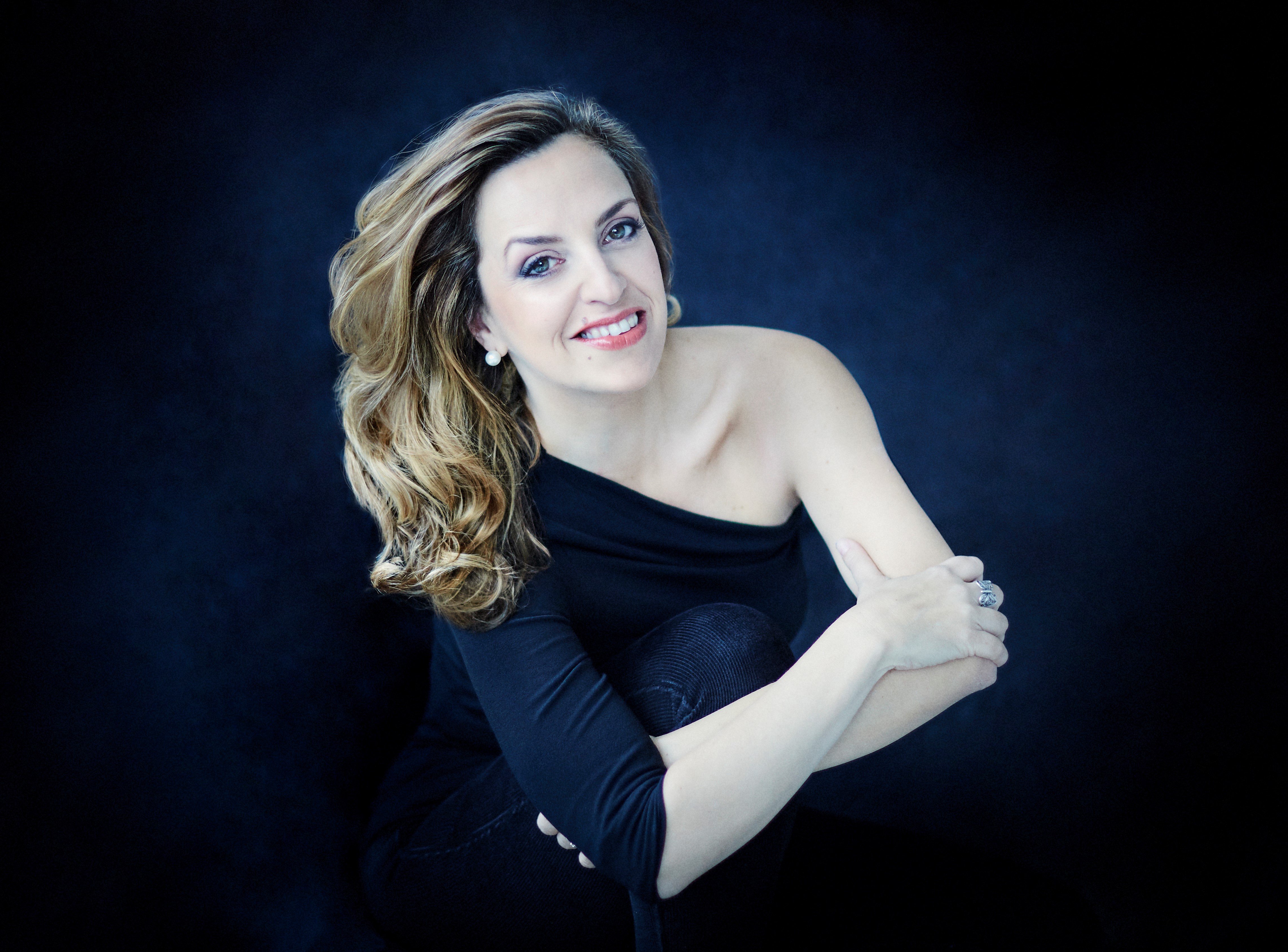 Ellinor D'Melon plays violin, Cristo Barrios plays clarinet, Asier Polo plays cello and Gustavo Díaz-Jerez the piano. This Thursday they present Anhelos
The Auditorio de Tenerife is a cultural space linked to the Department of Culture of Tenerife Island Council that is managed by the island's Minister of Culture Enrique Arriaga. This Thursday [27th] at 7:30 p.m the Chamber Hall welcomes the concert Anhelos, by Quantum Ensemble, which is integrated by the soprano Raquel Lojendio, the violinist Ellinor D'Melon, the clarinet player Cristo Barrios, the cellist Asier Polo and the pianist Gustavo Díaz-Jerez.
Beyond historic and geographic considerations, this programme presents four works of music that take us back to music itself: rhythms and harmonies, melodies and motifs which are gradually developed and confirmed throughout works with a lot of substance, which provide the listener experience.
The concert will begin with the performance of Der Hirt auf dem Felsen (The Shepherd on the Rock), a famous Lied by Schubert for soprano, clarinet and piano whose poems were written by the poets Karl August Varnhagen von Ense and Johann Ludwig Wilhelm Müller, the latter was the author of Die schöne Müllerin (The Fair Maid of the Mill) and Winterreise (Winter Journey).
The Quantum is once again making room for the Trio for clarinet, cello and piano by Johannes Brahms, one of the few existing pieces for this group and one of the four chamber works that Brahms composed for clarinet when he had already retired, inspired by the famous clarinet player Richard Mülfeld.
Between tradition and modernity sits Nachtstück (Nocturne) for clarinet, violoncello and piano by Widmann, work that gets close to the sensitive, and at times dramatic, character of Trio op. 114 by Brahms.
To finish, the Quantum Ensemble is once again integrating a musical arrangement into their programme, this time by Pablo Díaz Sánchez, which will make it possible to listen to a chamber version of the great work by Richard Strauss, Vier letzte Lieder (Four Last Songs), which concludes a concert formed by pieces that offer truly stimulating stylistic contrasts.
Tickets are available on the website www.auditoriodetenerife.com, at the auditorium's box office or by dialling the phone number 902 317 327 from Monday to Friday from 10:00 a.m. to 05:00 p.m., Saturdays from 10:00 a.m. to 02:00 p.m. Check the special discounts for the audience under 30 years of age, students, unemployed and large families.