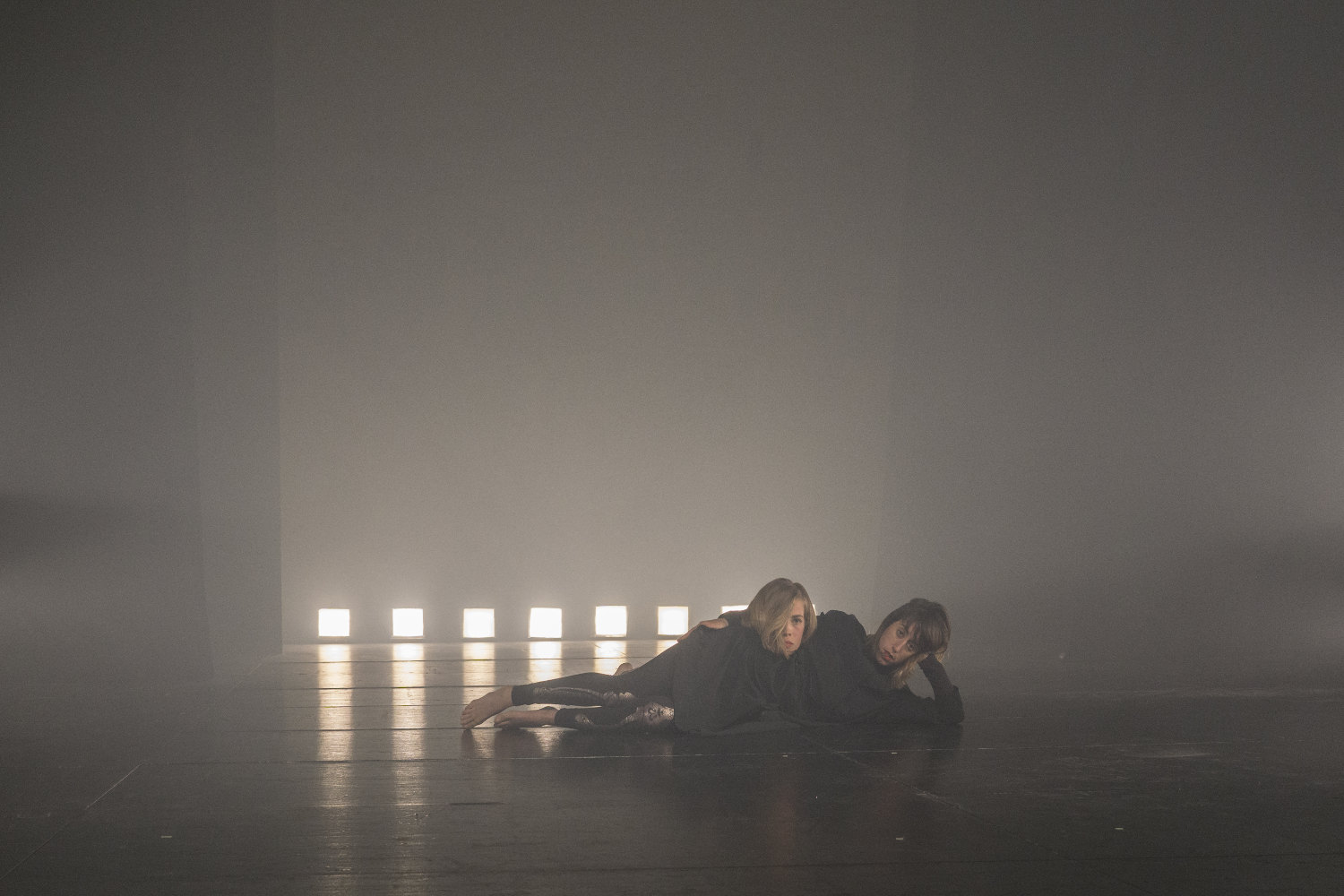 As part of its FAM Otoño (Autumn Moving Arts Festival) programming, the Auditorio de Tenerife presents this show which explores the consequences of the expression, as implied by the title of the work
The Auditorio de Tenerife is a cultural venue linked to the Department of Culture of Tenerife Island's Council that is managed by its island's Minister of Culture, Enrique Arriaga. As part of its FAM Otoño (Autumn Moving Arts Festival) programming, it presents the performance A muerte (to death). This proposal by the Sevillian company Hermanas Gestring will take place this Saturday [19th], at 7:30 p.m., at the Castillo Hall (Sala Castillo).
'A muerte' (to death) is a piece recommended for audiences over 16 years of age. It explores this expression, which metaphorically indicates a strong commitment and also a literal consequence of reaching the end of one's existence. Hermanas Gestring give one's all on stage, deadly in life and in particular with what is featured.
"Excited and almost possessed by pronouncing the expression to death, we had no other chance but to kill the Gestring Sisters", declare Greta García and Laura Morales, members of the company. "We needed to reveal the true effect caused by saying "to death": entering the suburbs of the underworld and coming face to face with Hades", they continue in the show's synopsis.
After walking through the Fields of Asphodel for years, singing with the sirens, floating over the Acheron River and the Elm of False Dreams, Hermanas Gestring managed to adopt the form that would lead them to death. They were possessed by the Keres, the daughters of the night with a thirst for human blood. "We have deceived Charon, Cerberus, as well as Morena and Clara... Will we be able to deceive you?", the artists suggest.
Laura Morales and Greta García decided to get together in 2013 and explore new paths for creation. Naturally, video creation became their main tool through YouTube and even WhatsApp, creating two short films. They got into the performance genera by creating works for art galleries and alternative creative spaces. They also do dance pieces by fusing artistic disciplines and collaborating with other artists. Spontaneity and constant change are an intrinsic part of their proposals, generating unparalleled pieces like "Puerta Celestial" ("Celestial Gateway") and also working outside of their country of residence, as was the case with "We'll kill you", created in Germany for the Rootless Movement Festival.
In 2016, they confirmed their good work by winning the Pasoa2 Madrid Choreography Contest with "Good Girl", a piece with which they have toured several festivals in Spain and abroad, receiving the Residency Award at the Tanzhaus in Zurich, where the seed of "A muerte" was sown, debuting at the end of 2018 at the Teatro Central Theatre. In 2019 they participated in the Silent City project by Artscennico Performing Arts in Dortmund (Germany) and began a new line of work, trying their hand at music with the "Adora a las Hermanas Gestring" (Adore the Gestring Singers) concert alongside musician Lorenzo Soria.
After this, FAM's last show this year comes from Poliana Lima, who brings a female corps de ballet for her performance 'Las cosas se mueven pero no dicen nada' (Things move but don't say anything). It is a dance piece that is based on the ideas of permanence and persistence. It evokes the processes of transformation and repetition of nature without alluding to figuration on the stage. It will be on 17 December at 7:30 p.m. at the Symphony Hall.
FAM (Arts and Movement Festival), a proposal of Auditorio de Tenerife and a commitment to Spanish contemporary dance, comes alongside the artistic circuit supported by the National Institute of Performing Arts and Music (INAEM) and developed by the Spanish Network of Theatres: Danza a Escena 2022 and the network Acieloabierto.
Tickets can be purchased at a single price of €8 on the website www.famtenerife.com, at the auditorium's box office or by dialling the phone number 902 317 327 from Monday to Friday from 10:00 a.m. to 5:00 p.m., Saturdays from 10:00 a.m. to 2:00 p.m. Check the special discounts for the audience under 30 years of age, students, unemployed and large families.
Las entradas, por un precio general de ocho euros, se pueden adquirir en la página web www.famtenerife.com, en la taquilla de lunes a viernes de 10:00 a 17:00 horas y sábados de 10:00 a 14:00 horas y de forma telefónica llamando al 902 317 327 en el mismo horario. Hay disponibles descuentos para menores de 30 años, estudiantes, desempleados y familias numerosas.