The Auditorio de Tenerife is hosting the Canaries Regional Phase of the Intercentros Melómano Performance Prize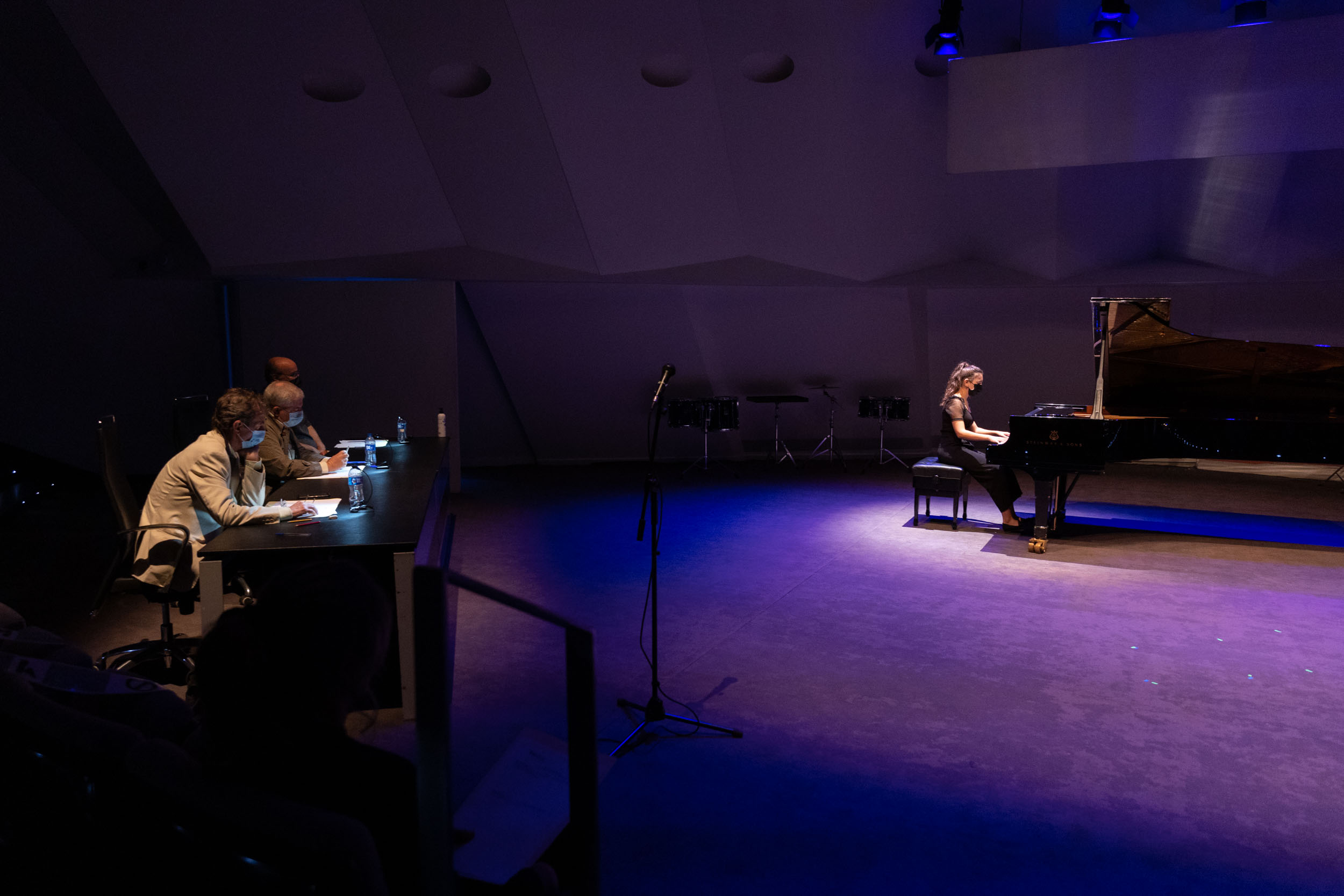 The 21st edition of the soloist competition takes place on Saturday [26th], it starts at 4:00 p.m., and admission is free
The Auditorio de Tenerife is a cultural space linked to the Department of Culture of Tenerife Island Council that is managed by the islands' Minister of Culture Enrique Arriaga. On Saturday [26th] and starting at 4:00 p.m., the Auditorio hosts the Canaries Regional Phase of the 21st Intercentros Melómano Performance Prize, with free admission until full capacity is reached. This national competition chooses the representative of the Canaries for the Final Phase of Intercentros Melómano Performance Prize for Soloists (Professional Degree category).
The pupils from the professional conservatoires of Santa Cruz de Tenerife and Las Palmas de Gran Canaria in different instrumental specialities will be heard during the auditions. Each candidate will perform a maximum of 15 minutes with a freely chosen repertoire. After the performances, the jury will then deliberate and subsequently announce its decision.
For logistic reasons, Jorge Rodríguez Pérez the first candidate on percussion will perform his audition at the Conservatory only for the jury. Therefore, the first musician performing at the Auditorio will be Bruno José González Quintana on the clarinet. This first part will be completed by Daniel Pedro Valerón Falcón on the saxophone, Carla Alonso Martín on the flute, Claudia Alonso Martín on the clarinet, Natalia Dionis Rodríguez on the piano, Christian Gabriel Gálvez Silveira also on the clarinet and Álvaro Salvador García Alonso with his saxophone.
After an intermission, Cristina Gómez Guerra on saxophone, Lucía Gorostiza Felipe on clarinet, Jacob Molina Díaz on saxophone, Luis Enrique Röcker Stieper on oboe, Pablo Rosales Calzadilla on clarinet, Sergio Rosales Calzadilla on oboe, Andrea Sabina Perera on clarinet and Pelayo Siverio González on the horn will complete the audition.
The top place will be the Canaries representative in the Final Phase of the Intercentros Melómano, which will take place at the Auditorium of the Council of Alicante on 10 December. The Final Phase will involve the seventeen regional representatives who will try to win the prize: a concert tour all over Spain, including solo performances and concerts with a symphony orchestra, such as that performed by the European Youth Orchestra of Madrid and the Youth Symphony Orchestra of Granada.
The Intercentros Melómano is an initiative by the Fundación Orfeo created in 2002 with the objective of encouraging the participation of pupils from music conservatoires in professional competitions. The idea is to serve as a practical experience for musicians, facing an audience and jury that assesses their performance and not only their technical skill.