The wind bands Aída, Isorana and La Esperanza feature this new event of the "Primavera Musical" cycle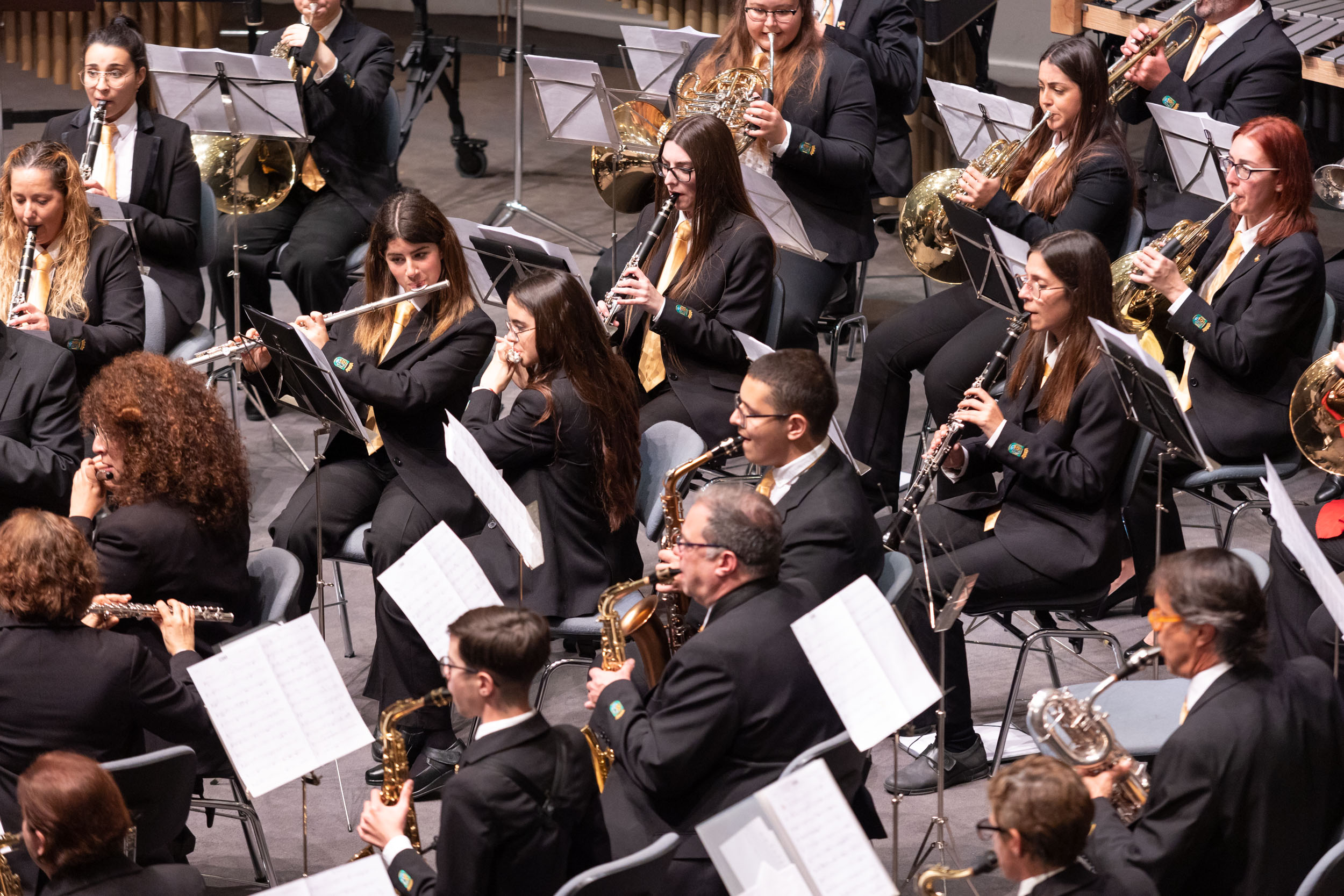 The ensembles from San Andrés, Guía de Isora and La Guancha give a concert this Sunday in the Auditorio.
On Sunday [23rd] at 11.30 a.m. The wind bands Aída, Isorana and La Esperanza offer a concert in the Chamber Hall of the Auditorio de Tenerife. The event is part of the Primavera Musical cycle, organized since 2005 by the federation 'Federación Tinerfeña de Bandas de Música' with the collaboration of the Tenerife Island Council.
The musical ensemble Agrupación Musical Aída from San Andrés will open this new day of bands. The band from the capital's coastal district was founded in 1981 and has been led by Juan Alexis González Rodríguez since 2011. The repertoire starts with the pasodoble Els Festers de la Canyá, by Miguel Ángel Mas Mataix, followed by Free World Fantasy, by Jacob de Haan, and will conclude with Taoro, by Ferrer Ferrán, a piece whose world premiere took place eight years ago in the Auditorio de Tenerife.
Founded in 1958, the ensemble Isora arrives from the south of the island with a programme including three pieces: Lorena Tomás and Actualidad fallera, both by Ferrer Ferrán. Between both pieces, they will play the central theme from The Jungle Book, arranged by Michael Brown. Ana Gloria Carvajal Rodríguez leads this band from Guía de Isora.
The last concert in this series in April will be given by the musical ensemble Agrupación Musical La Esperanza from La Guancha, which will celebrate its centenary next year. Jesús Agomar González Guillama is the conductor of this band, which will perform the pasodoble 1º de agosto, by Nuno Osório, the soundtrack of Thor, The Dark World, by Bryan Tyler, arranged by Michael Worek. The performance will conclude with Rise of Silver City, by Rossano Galant.