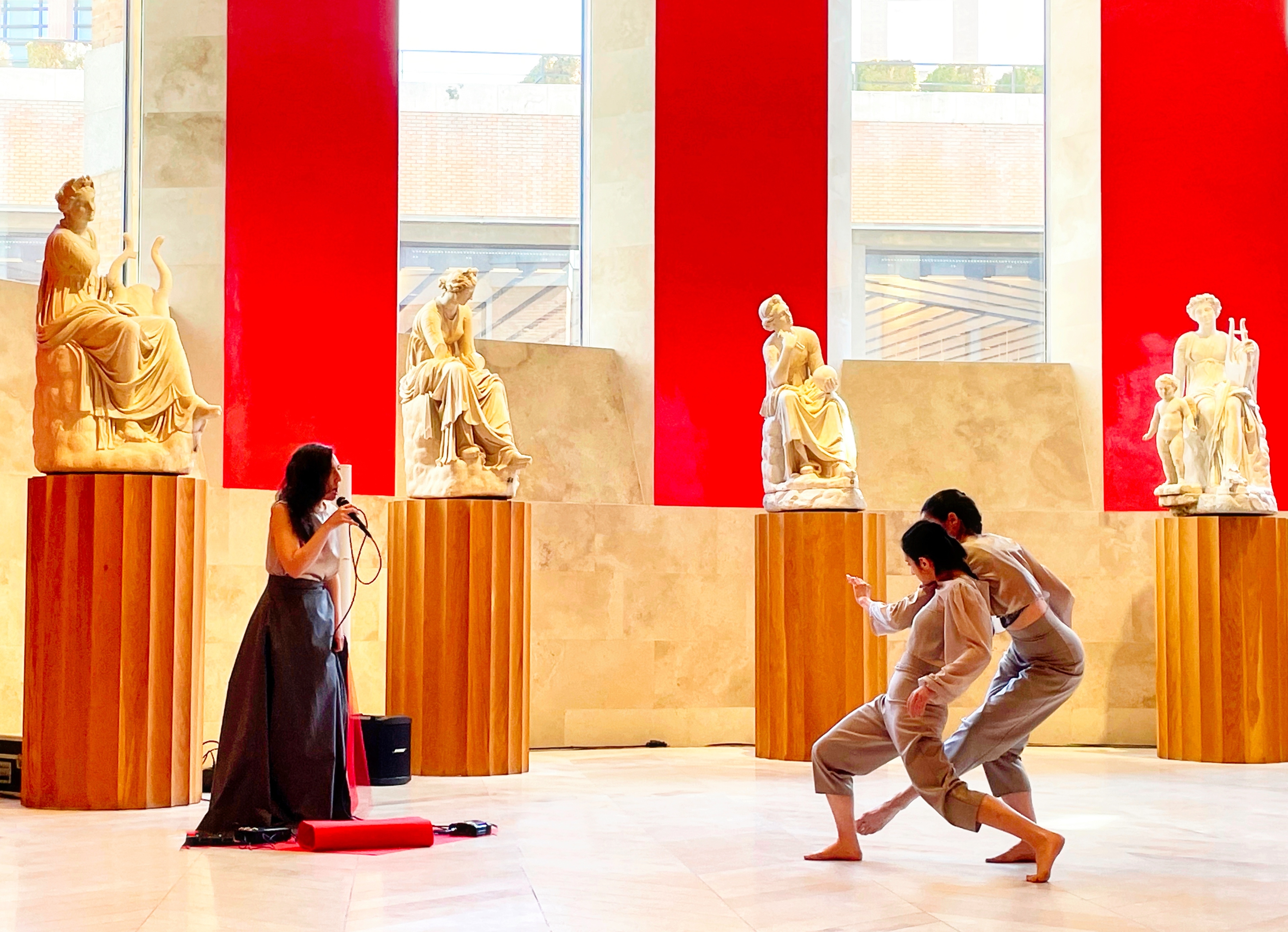 The regional dancers, one of which won the Spanish National Dance Prize, star in the work with the singer Aurora Arteaga
On Friday (8 Sept) at 7:30 p.m., and to open the FAM 23 (Moving Arts Festival) programme, the Auditorio de Tenerife offers the dance piece Mutable in the Multipurpose Hall. Dácil González (Spanish National Dance Prize) and Carmen Fumero, two regional dancers and creators who live in Madrid, star in the piece with Aurora Arteaga, singer and composer.
The work is based on appearance and reality. It reflects on how points of view connect with reality, provide a perspective and influence our perception. Beauty is in the eye of the beholder. A slit gives way to a hole through which to look and be observed, a crack in the skin or in a surface. Change is the only thing that remains stable around us and in ourselves.
Both dancers are also in charge of the direction and choreography of Mutable. They have extensive and solid careers, and their paths have crossed on several occasions alongside choreographers such as Daniel Abreu and Iker Arrue. The Dance Company Daniel Doña, residence company of the Eduardo Úrculo Cultural Centre that also directs the company Carmen Fumero Cia, collaborates with Mutable. The global première took place on 4 March in the Sala de las Musas, Museo del Prado, Madrid.
The tickets (€8) are available on the website www.auditoriodetenerife.com, at the auditorium's box office or by dialling the phone number 902 317 327 from Monday to Friday from 10:00 a.m. to 5:00 p.m. To check the remaining programme of this FAM edition, visit www.famtenerife.com.