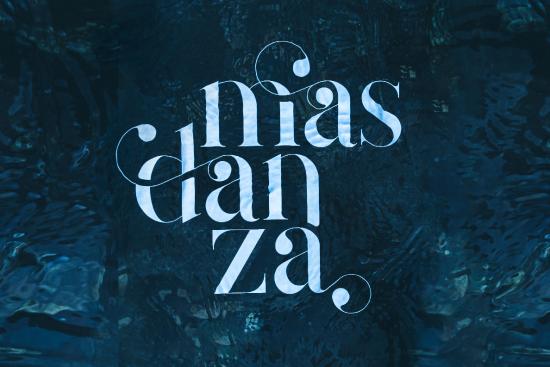 MASDANZA
Extensión Tenerife
Dance/MASDANZA
Auditorio de Tenerife (Sala de Cámara)
Auditorio de Tenerife will once again be one of the venues of the Tenerife Extension of the International Contemporary Dance Festival of the Canary Islands, Masdanza, which this year celebrates its 27th anniversary.
The programme to be held in the Chamber Hall will feature four international duets.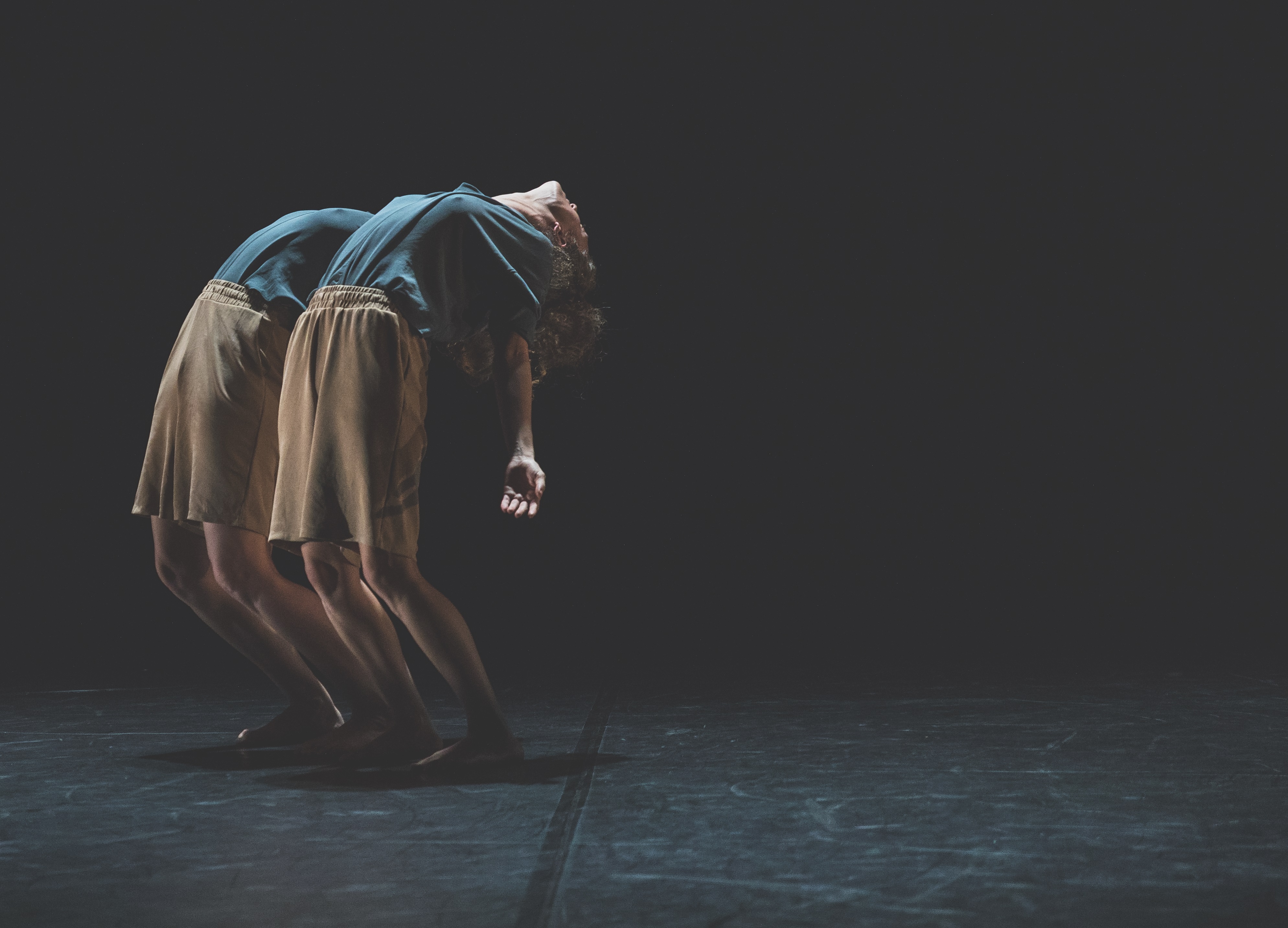 CONVERGENCIAS
El Escorial, Spain
Created & Performed by Tania Garrido & Eva Alonso
Music: Rival Consoles "Untravel"
Convergencias is a landscape piece that unrolls between time and space almost pictorially. Two female bodies cross the stage in a radical way, carving it into a single diagonal. Each body unfolds in the other the dance of a single common body that develops through a wave of memories, desires and torsos that explore spirals. 'C o n v e r g e n c i a s'. Two parallel journeys. A common cycle. A pattern that repeats itself. Perhaps a mantra. A ceremony. A biomechanical exploration of the movement of the spine. A request for immersion. An attempt at an exit. A possibility of returning to oneself.
An effort to move forward. To die and to be reborn, in the continuous present. The coexistence of the common and the diverse. Together. Trying the way of one, testing the way of the other, experimenting the way of one with the other, inventing the shared. Inhabiting convergence in touch, in sight, in breath… in that which unites and accompanies us on this solitary path, but in the union of two".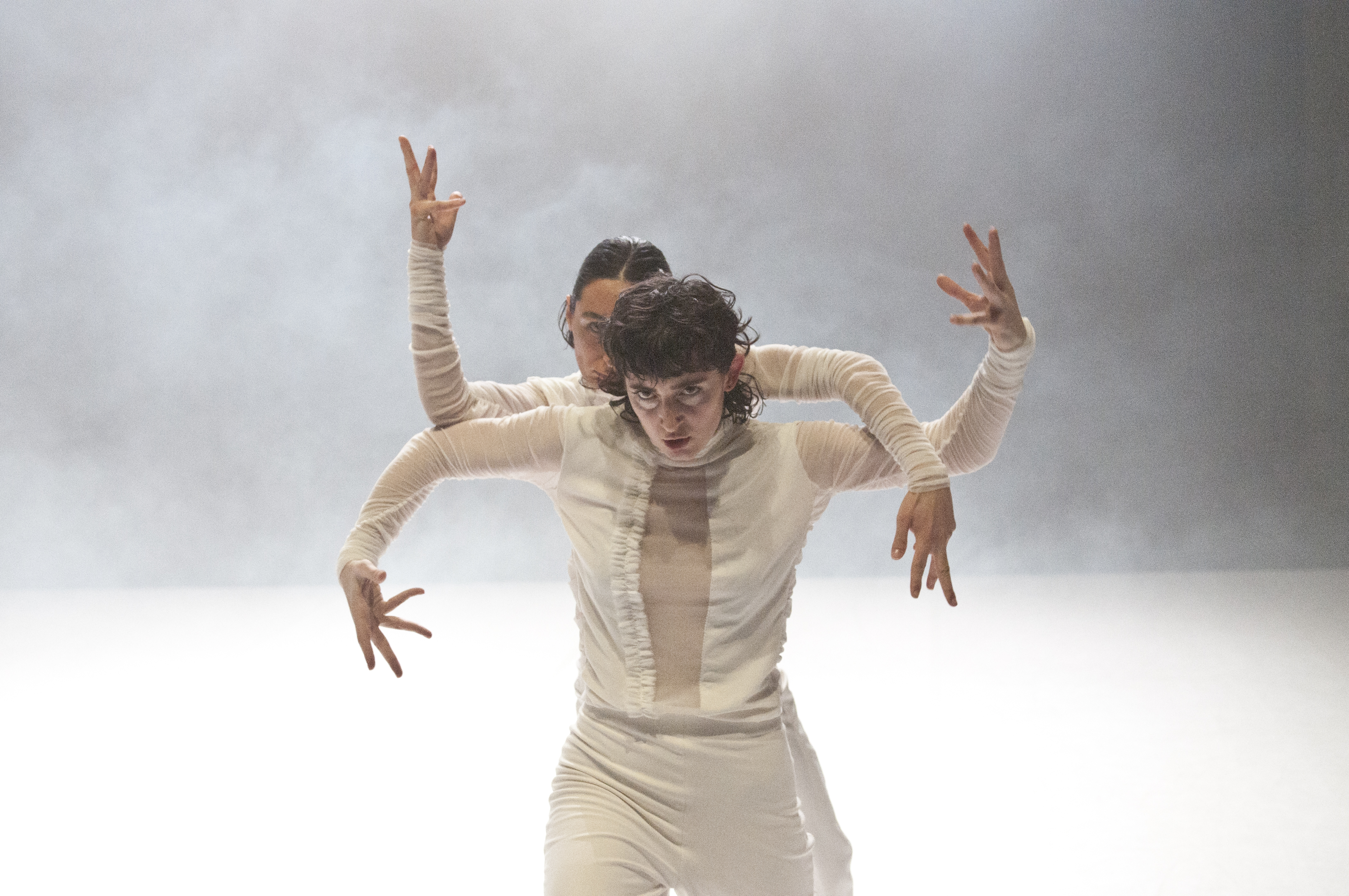 BEHIND YOU
Naples, Italy
Created by Adriano Bolognino
Performed by Frederic Zoungla & Gaia Mondini (Compagnia Opus Ballet)
Music by Max Richter "Sunlight Music"
"This creation wants to investigate the emotional aspects of winter taking inspiration from the artwork 'Return from the woods' by Giovanni Segantini. The difficulties of life often create a long winter of the soul. And only when a thick fog flares up within us is that, through it, we can immerse ourselves completely in our essence and rediscover ourselves, flourish again, let go of the cold to find a new light. In a snowy blanket and desolate, a flame turns on out of nowhere. Also winter has its colors. All enclosed in a pure white".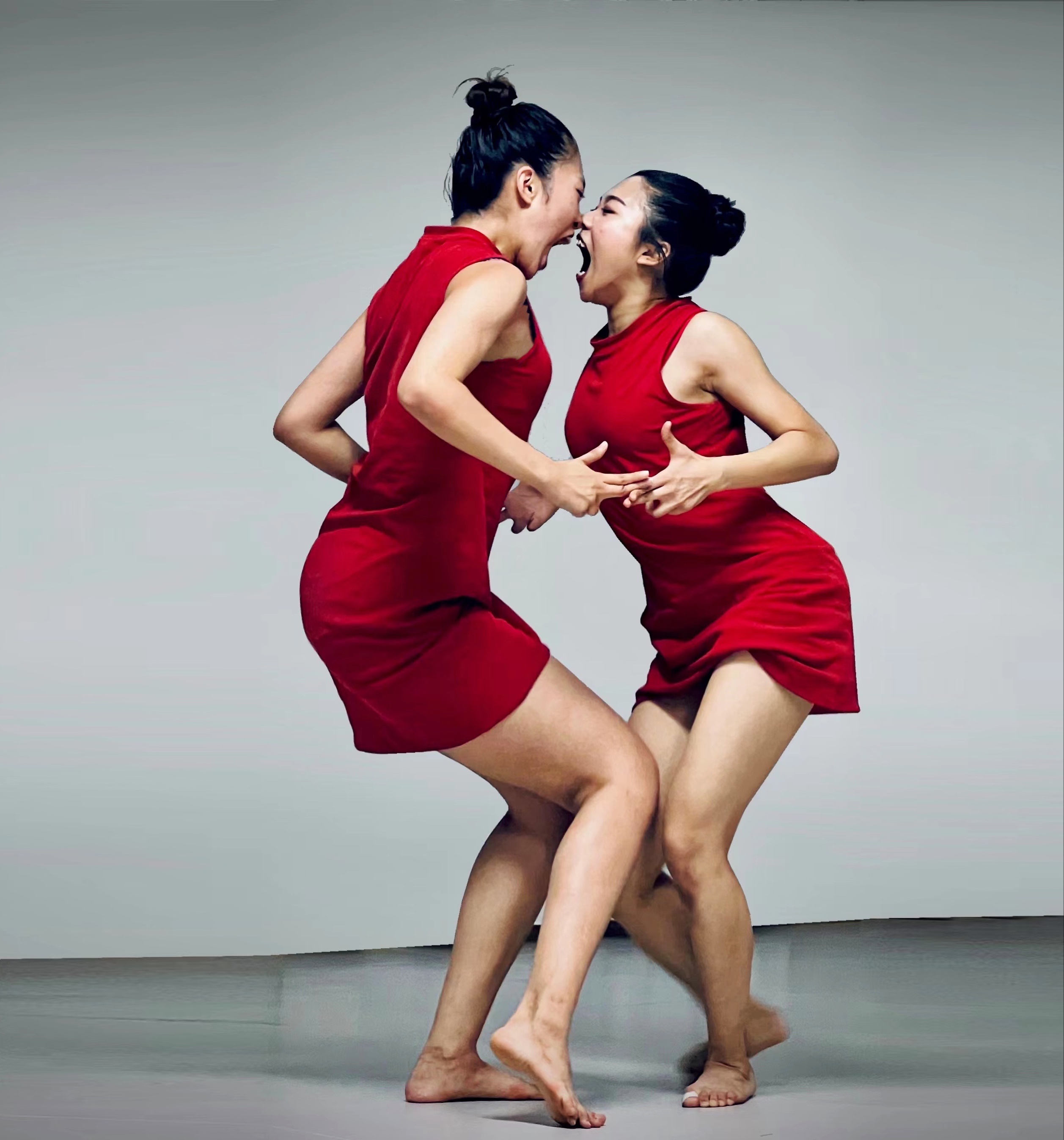 CHAOS
Guangzhou, China
Created by Zhiren Xiao
Performed by Shaoyan Bing & Yuxi Pan
Music> Hoch und Deutschmeister "March".
"Order without liberty? Or Liberty without order? …"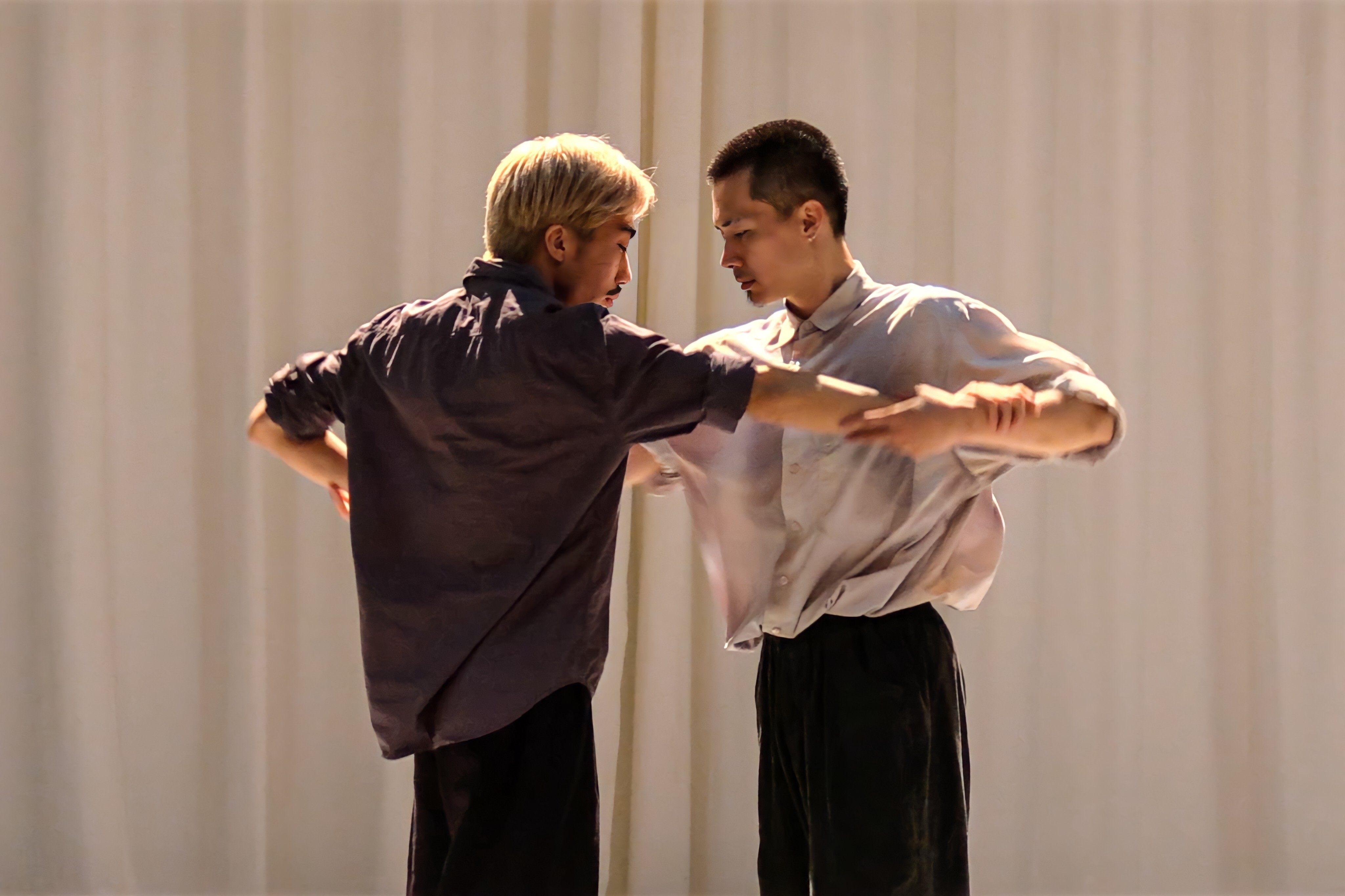 FALSE MEMORIES
Rotterdam, The Netherlands
Created & Performed by Tu Hoang & Hiro Murata
Original Music: David Granstrom "Obsidian"
Music: Flxk1, DB1 ''A2''
" 'False Memories' is created around the concept of the psychological mind through the perspective of two individuals that have an unspeakable connection with each other. In an abstract way, the feeling stays that they are one entity in their spiritual world, whether they are together or separated in physicality. Our memory is a very fragile concept. Sometimes we remember things the way we want them to be. Our imagination takes us to escape our own reality in order to find comfort or peace".
Access is only allowed to children over five years of age.
For further information, please check the general terms and purchase conditions.
If you have any questions while purchasing your tickets, you can write to This email address is being protected from spambots. You need JavaScript enabled to view it. or call 922 568 625 from Monday to Friday from 10:00 a.m. to 2:00 p.m., except for public holidays.