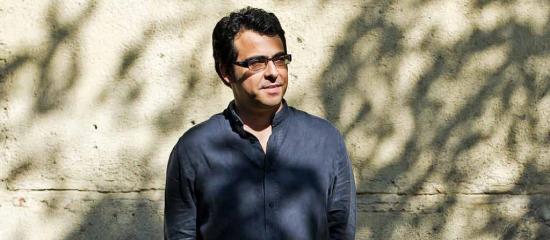 Entre lo francés y lo germano
Organ concert
Music/Organ
Auditorio de Tenerife (Sala Sinfónica)
Auditorio de Tenerife, in collaboration with the San Miguel Arcángel Royal Canarian Academy of Fine Arts, offers a concert by the organist Juan María Pedrero, who will play the colossal instrument housed in the walls of Symphony Hall.
The programme covers a rich chronological overview that moves between the 17th and the 20th century. It is bounded by a framework of French works, like the baroque André Raison or members of the new organ school such as Olivier Messiaen and Jehan Alain. It also pays tribute to four robust German composers like the omnipresent Johan Sebastian Bach or the post-Romantic Max Reger. The romantic Felix Mendelssohn and a great admirer of the former; and Wagner, the eminently operatic author of whom J.M. Pedrero includes his own transcription of the prelude to Act I of Lohengrin. There is a common element in this wide range of languages and styles: in three of the works, we find the baroque form known as a passacaglia, passacaille (from the Spanish pasacalle). It consists of a persistent bass with an uncertain number of variations that challenge the creator's inventiveness and the imagination of the audience.
Rosario Álvarez
Real Academia Canaria de las Bellas Artes (Royal Canarian Academy of Fine Art)
André RAISON (ca. 1640 – 1719)
Offerte du 5e. ton Le Vive le Roy des Parisiens
A son Entrée a l'hostel de Ville Le Trentiéme de Janvier 1687.
Christe, Trio en Passacaille (De la Messe de Douzièsme ton, 1688)
Johann Sebastian BACH (1685 – 1750)
Passacaglia in c BWV 582
Felix MENDELSSOHN-BARTHOLDY (1809 – 1847)
Sonata en Re menor op. 65 nº 6 (1845)
Choral – Andante sostenuto – Allegro molto – Fuga
Richard WAGNER (1813 – 1883)
Vorspiel (Preludio) (del acto primero de Lohengrin, 1848) Transcripción: Juan María Pedrero
Max REGER (1873 – 1916)
Introduktion und Passacaglia d-moll WoO IV/6 (1899)
Olivier MESSIAEN (1908 – 1992)
Les oiseaux et les sources (Communion de la Messe de la Pentecôte, 1950)
Jehan ALAIN (1911 – 1940)
Litanies (1937)
Tickets will be on sale soon.
Access only allowed to audience over five years of age.
Ticket sales close two hours before the start of the show to finish setting up the hall and ensure that our audience has a completely safe experience.
For further information, please check the general terms and purchase conditions.
Purchase of a ticket also entails unconditional acceptance by the user, without exception or reservation, of the measures implemented by the Auditorio de Tenerife to combat the spread of COVID-19, such as the correct use of masks and the attendance to the event only with people you live with. Check out all the measures here: https://bit.ly/3haP4fH.