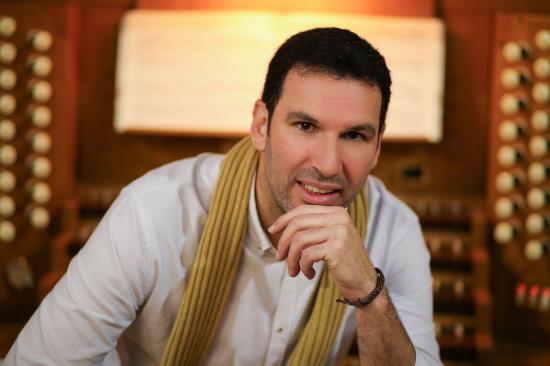 J. S. Bach como telón de fondo et altera
Organ concert
Music/Organ
Auditorio de Tenerife (Sala Sinfónica)
The Auditorio de Tenerife offers organ concerts in collaboration with the San Miguel Arcángel Royal Academy of Fine Arts of the Canary Islands. On this occasion, the Auditorium offers a matinée by the musician ArturoBarba, who will play the colossal instrument housed in the walls of Symphony Hall.
J. S. Bach como telón de fondo et altera
Johann Sebastian Bach is an essential composer whose spirit is linked to organ music and whose works are normally part of the programme. In this case, the concert includes works based on the four letters of his name, which are equivalent to the sounds B-A-C-H (the German pitches B-flat, A-natural, C-natural, B-natural written as H). This motive is beloved by some composers to remember the master of masters and to show off their creative skills by sticking to this theme alone. Here we have three key examples from three different centuries, and three different authors: J.Ch. Bach, Liszt and Ginastera. This evidences this active interest over time, just as a type of composition based on themes by other authors is active too. Such is the case of Sir George Thalben-Ball, an Australian composer of the past century. He chose a famous theme by Paganini and created a spectacular solo work for organ pedals: on the cutting edge! The fourth movement of Dvorák's 'New World Symphony' transcribed by Szathmáry for organ, full of beauty and colourfulness, brings this attractive and instructive programme to a close.
Rosario Álvarez, musicologist
Johann Christian Bach (1735-1782)
Fugue on B.A.C.H. for Organ in F major
Franz Liszt (1811-1886)
Prelude and Fugue on the Name B.A.C.H., S 260
Alberto Ginastera (1916-1983)
Toccata, Villancico y Fuga -1947-
Johann Sebastian Bach (1685-1750)
Prelude and Fugue in A minor BWV 543
Sir George Thalben-Ball (1896-1987)
Variations on a Theme by Paganini for Organ Pedals
Antonín Dvořák (1841-1904)
Symphony No. 9 in E minor, Op. 95 From the New World (Transcription: Z. Szathmáry)
The user will have to choose between one or two pre-set seats previously distributed throughout the hall during the purchase process. If you want to buy a single ticket and the pre-set seats are sold out, please contact the box office. If you have any questions while purchasing your tickets, you can write to This email address is being protected from spambots. You need JavaScript enabled to view it. or call 922 568 625 from Monday to Friday from 10:00 to 14:00, except for public holidays.
Tickets can be purchased until minutes before each show.
Access is only allowed to children over five years of age.
For further information, please check the general terms and purchase conditions.
A ticket purchase also entails the user's unconditional acceptance - without exception or reservation whatsoever- of all measures implemented by the Auditorio de Tenerife to combat the spread of the pandemic, such as the correct use of masks and the attendance at the event only with people you live with. You can check out all the measures here: https://bit.ly/3haP4fH.