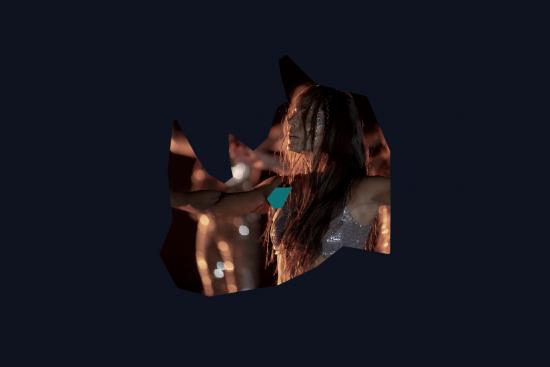 Ended
Las cosas se mueven pero no dicen nada
Dance/FAM
Auditorio de Tenerife (Sala Sinfónica)
Auditorio de Tenerife presents, as part of its FAM Otoño(Autumn Moving Arts Festival) programming, the show "Las cosas se mueven pero no dicen nada" ("Things Move but They Don't Say Anything"), by Poliana Lima.
"Las cosas se mueven pero no dicen nada" is a dance piece that is based on the ideas of permanence and persistence. Performed by an exclusively female cast and built on the acoustics of the dancers' bodies, the piece evokes the processes of transformation and repetition of nature without alluding to figuration on the stage.

"Las cosas se mueven pero no dicen nada" is a stage piece radically rooted in the presence of the dancers through their movements and how their moving bodies sound. Through their bodies which do not change position, through their spines shaken in multiple directions, through their arms thrown about with violence and lack of control, a certain "poetry of bodies" unfolds with the protagonists remaining on their feet, lingering; bodies influenced by various forces and intensities... in short, a collective body of women who showcase their ancestral resilience as a way of facing the world.
Idea, choreography and direction: Poliana Lima
Choreography assistant: Lucas Condró
Lighting design: Carlos Marquerie
Sound design: Arne Bock
Costume designer: Anaïs Zebrowski
Costume assistant: Diego Carrasco Pulido
Audio-visuals: Álvaro Gomez Pidal, Alexis Delgado Búrdalo
Performers: Cláudia Bosch, Laura Cardona, Ada Continente, Carla Diego, Natalia Fernandes, Cris Manso, Danielle Mesquita, Clara Pampyn, Almudena Perez, Isabela Rossi, Maddi Ruiz de Loizaga and Ainhoa Uzandizaga
Press: Cultproject
Photographs: Álvaro Gómez Pidal
Production: Isabella Lima
Technical coordination: Cristina Bolívar
Coproduction: Teatros del Canal Theatre Complex, Porto Municipal Theatre / DDD - Festival (Dias da Dança), CND/Pantin, and Porosus Fonds de Dotation.
Audience seating will be located on the stage of the Sala Sinfónica.
Recommended for people over 12 years of age.
Access is only allowed to children over five years of age.
For further information, please check the general terms and purchase conditions.
If you have any questions while purchasing your tickets, you can write to This email address is being protected from spambots. You need JavaScript enabled to view it. or call 922 568 625 from Monday to Friday from 10:00 a.m. to 2:00 p.m., except for public holidays.