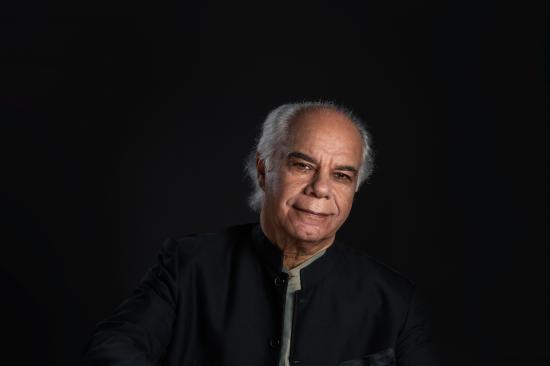 Length
2 h. (descanso de 20 min. incluido)
Music/Chamber Music Cycle
Auditorio de Tenerife (Sala de Cámara)
The Chamber Music Cycle of Auditorio de Tenerife presents the concert of Pierre Réach. Beethoven, carried out by the acclaimed French pianist.
Beethoven, defined by Igor Stravinsky as "the indisputable monarch of the instrument", composed 32 sonatas for piano which chart, over his career as a composer, an immense and continuous trajectory. He tested the mechanics of the instrument itself and its compositional evolution, in terms of the harmonic language, technique and dynamics that are developed alongside the instrument's evolution as such.
The French pianist Pierre Réach opens this performance with his first sonata, composed between 1794 and 1795 and released in Vienna just after it was performed by the composer himself for his maestro, J. Haydn, during a night of music at the home of Prince Lichnowsky. Considered one of the favourite sonatas of the Bonn master, the sonata in F minor still has a minuet in a classic and trio form; and it has a tragic, furiously desperate character that is confirmed in its third movement. The performance continues with sonata number 18, the latest of op.31 which was written in 1802 and once again it contains a certain pastoral feel (although different to op. 28 named this way). It is also known as the Wachtelschlag-Sonate (Sonata of the call of the quail), in honour of the theme of its first movement which also appears in the Scherzo and in the Presto at the end.
The third sonata selected by the pianist offers us a more intimate Beethoven. Composed in 1810, the two movements that comprise it exude a poetic feel of great tenderness and levity in their phrasing and structuring reminiscent of Scarlatti. We are going back in time to 1796 to conclude this performance with the fourth sonata, op. 7, one of the composer's most wide-ranging sonatas, both in terms of its duration and its thematic material, its momentum and its length in the traditional form it represents.
Thus concludes a programme where all possible opposites, so characteristic of the composer, coexist: calmness opposed to momentum, darkness opposed to light and heroism opposed to tenderness and contemplation.
Ludwig van Beethoven (1770-1827)
Piano Sonata Op. 2 no.1 in F minor
-Allegro
-Adagio
-Minueto
-Prestissimo
Ludwig van Beethoven (1770-1827)
Piano Sonata Op. 31 no.3 in E flat major
-Allegro
-Scherzo
-Minueto
-Presto con fuoco

-Intermission-

Ludwig van Beethoven (1770-1827)
Piano Sonata Op. 78 in F sharp minor
-Allegro ma non troppo
-Allegro vivace
Ludwig van Beethoven (1770-1827)
Piano Sonata Op. 7 in E flat major
-Allegro molto e con brio
-Largo
-Allegro
-Rondo
Access is only allowed to children over five years of age.
For further information, please check the general terms and purchase conditions.
If you have any questions while purchasing your tickets, you can write to This email address is being protected from spambots. You need JavaScript enabled to view it. or call 922 568 625 from Monday to Friday from 10:00 a.m. to 2:00 p.m., except for public holidays.