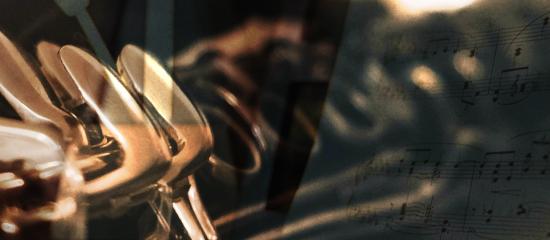 Music/Ciclo de Cámara
Auditorio de Tenerife (Sala de Cámara)
The Chamber Cycle of Auditorio de Tenerife presents the concert 'Revolución y transición' (Revolution and transition) by Ensemble Hespérides.
Revolution is defined as the action that comes from a desire to change, to progress, to evolve towards something better. All this brings along a moment of transition. Ensemble Hespérides wants to illustrate several kinds of revolutions and transitions through this programme.
Pleyel, Cambini and Hummel established or lived in Paris for part of their lives. All of them were affected by the French Revolution in the midst of a classical period. This fact deeply affected the transition to the Romantic period, which they experienced during a twenty-year period after the end of this revolution. They were greatly influenced by the way music was composed and performed.
But the term 'revolution' might also refer to new findings which are needed to adapt to the composers' and artists' new demands. This was the case of Ignaz Pleyel, the composer with whom we open this programme. Thanks to him, we can enjoy an instrument that radically changed from a harpsichord with plucked strings (characteristic of the Baroque and early Classicism) to the fortepiano, an instrument with struck strings and ancestor of today's piano.
These two completely different connotations of "revolution" will take us into the feature-rich world of Classicism as a musical style; the romantic brushstrokes show a wish to generate an artistic revolution.
Raquel Martorell, flute
Jon Olaberria, oboe
David Ballesteros, violin
Iván Sáez, viola
Mireya Peñarroja, cello
Quintet in G major, B.280, Ignaz Pleyel
1. Allegro
2. Rondo - Andante

Quintet in D major, SmWV 602, Franz Xaver Süssmayr
1. Allegro con brio
2. Adagio
3. Rondo-Allegretto

Quartet in C major Op. 90, Franz Krommer
1. Allegro moderato
2. Allegretto: Minuetto-Trio
3. Adagio cantabile
4. Allegro moderato

Quintet in G major, Op. 8 No. 1, Giuseppe Maria Cambini
1. Allegro
2. Rondo - Allegro
During the purchase process, the user will have to choose between one or two pre-set seats previously distributed throughout the hall. If you want to buy a single ticket and the pre-set seats are sold out, please contact the box office. If you have any questions while purchasing your tickets, you can write to This email address is being protected from spambots. You need JavaScript enabled to view it. or call 922 568 625 from Monday to Friday from 10:00 to 14:00, except for public holidays.
The ticket sales close one hour before the start of the show to finish setting up the hall and ensure that our audience has a completely safe experience.
Access is only allowed to children over five years of age.
For further information, please check the general terms and purchase conditions.
A ticket purchase also entails the user's unconditional acceptance - without exception or reservation - of all measures implemented by the Auditorio de Tenerife to combat the spread of the pandemic, such as the correct use of masks and the attendance at the event only with people you live with. You can check out all the measures here: https://bit.ly/3haP4fH.