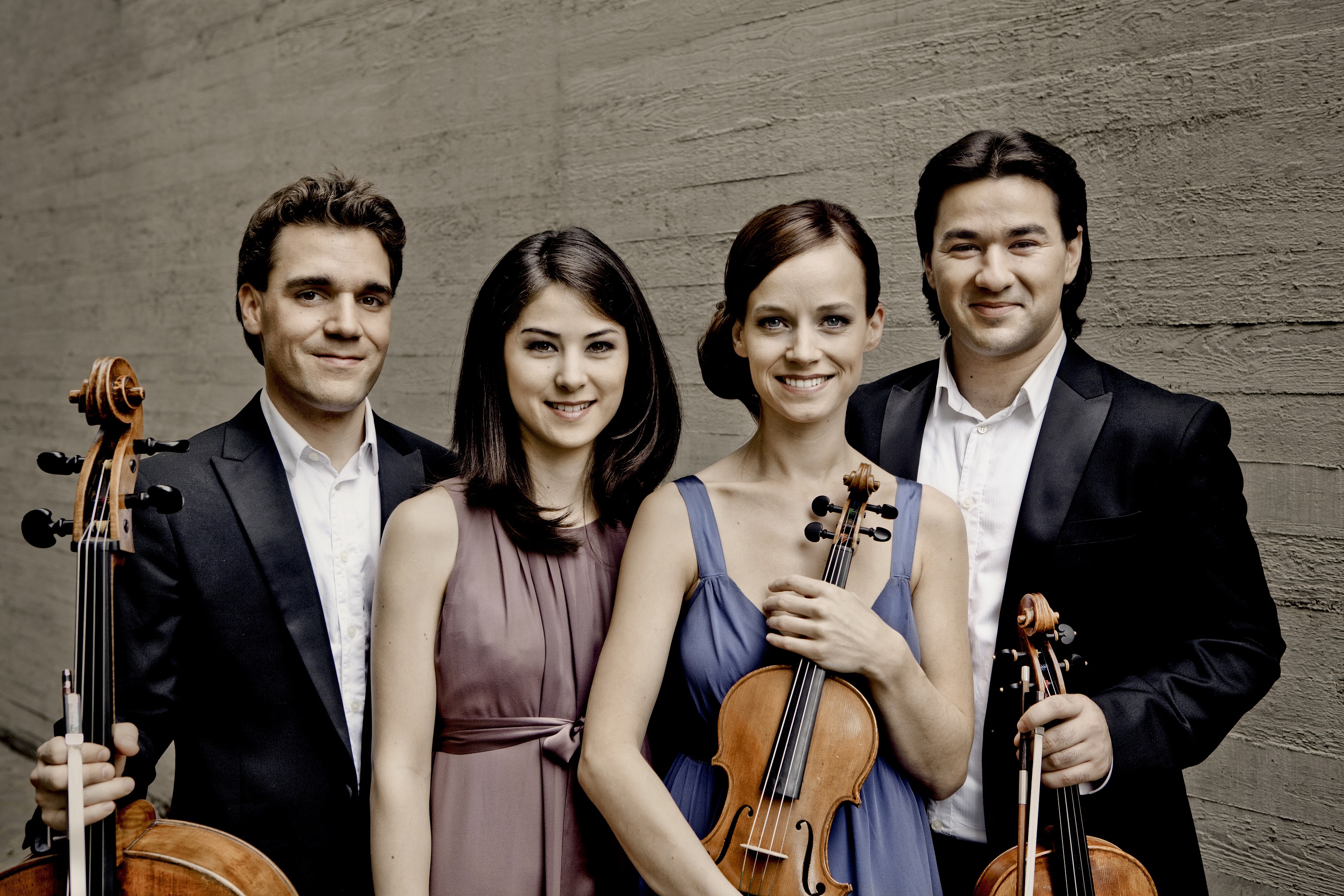 Quantum Ensemble, group resident in Auditorio de Tenerife, closes the 2018/2019 season on Thursday, the 9th at 7:30 pm with Claroscuro. The concert also features two of the founding members of the ensemble, clarinettist Cristo Barrios and pianist Gustavo Díaz-Jerez with the Austrian string quartet Minetti. An explanatory talk by RTVE's Radio Clásica musicologist Eva Sandoval will take place at Sala de Cámara in Auditorio de Tenerife an hour before the concert starts.
The programme of this concert invites us to reflect on two complex creative personalities who have produced two of the most important catalogues in the history of music: Mozart and Shostakovich. The two quintets we are going to listen to – Mozart's clarinet and Shostakovich for piano – are pieces of great transparency and emotional depth.
Tickets can be purchased at Auditorio de Tenerife box office from 10:00 am to 7:30 pm, Monday to Saturday except holidays, on www.auditoriodetenerife.com or calling 902 317 327.
Cristo Barrios explains that "this is particularly so in the case of Mozart, whose piece is considered to be one of the masterpieces of the chamber music repertoire of all times: classical music aesthetics raised to one of its highest points in terms of sensitivity and expressive subtlety. The contrast is evident if you think about how close it is with the creative process of Così fan tutte (1790), in Mozart's case, and Symphony nº 7 (1941), known as Leningrad, in the case of Shostakovich".
"The contrast between, on the one hand, the textures and the emotions in Shostakovich's quintet, so translucent at times, and the symphony that is generally associated to the siege of Leningrad during the Second World War, on the other hand, is evident", the clarinettist explains. Though not quite as obvious from the surface of music, the contrast between Mozart's quintet and the opera that crowns the cycle of collaborations with librettist Da Ponte is equally deep. It is a summary of the cynical and stark view that the philosophy of the Enlightenment -so fashionable at the time it was composed- has of human nature.
On the other hand, while in the clarinet quintet there is no truth other than that of its moving, deep feelings, in Così fan tutte nothing is actually what it seems to be and all the expectations of honesty, loyalty and commitment are truncated. It is in these intense and significant contrasts where one can appreciate the creative versatility and ambition of the composers whose chamber pieces are included in this concert", Cristo Barrios adds.
Since it was set up in 2003, the Austrian quartet Minetti has won the most prestigious competitions for string quartets: Haydn Competition in Vienna, Schubert Competition in Graz, and Rimbotti Competition in Florence in addition to Austria's Grosses Gradus ad Parnassum award. In the 2008/09 season, Minetti was Rising Star at ECHO (European Concert Hall Organization), which meant the beginning of a great career. They have performed at Musikverein in Vienna, Salzburg's Mozarteum, Wigmore Hall in London, Concertgebouw in Amsterdam, Barcelona's Palau, Palais des Beaux-Arts in Brussels, Philharmonie in Berlin and Colon, etc. They have also toured America, Australia, Japan and China. Their members are Maria Ehmer violin; Anna Knopp, violin; Milan Milojicic, viola, and cellist Leonhard Roczek.
Quantum Ensemble is increasing their activities in Auditorio de Tenerife's Educational and Social Area, which has the collaboration of Fundación Cepsa and Obra Social "la Caixa". So, at 11:00 am on Thursday, the 9th they are also welcoming 270 secondary school children from six municipalities on the Island.
Besides, as part of their outreach actions, at 5:00 pm on Wednesday, the 8th they are offering a sensory musical session with the help of Obra Social "la Caixa" volunteers. Finally, on Friday, the 10th, as part of their teaching activities, clarinettist Cristo Barrios is giving a performance class for students of the Conservatorio Profesional and the Superior de Música de Santa Cruz de Tenerife, institutions that collaborate in this activity.