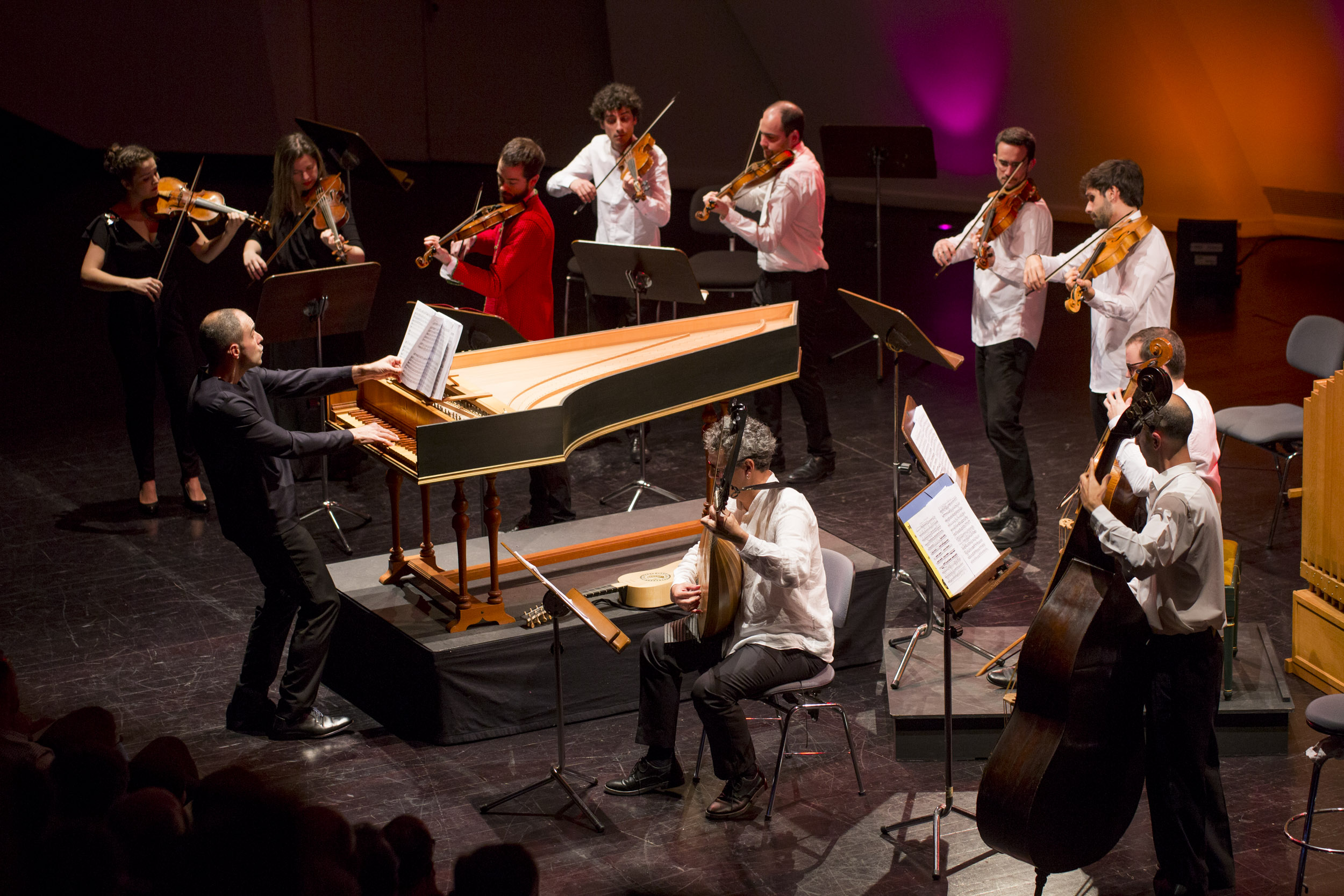 The Orquesta Barroca de Tenerife, Auditorio de Tenerife resident ensemble, bids its second season farewell with Be water, my friend, a programme consisting of water suites by George Friedrich Handel and Georg Philipp Telemann. This is the last performance of the OBDT, who are joined for the third time by Valencia conductor and harpsichord player Juan de la Rubia. It will be held at 7:30 pm on Thursday, the 23 at Sala de Cámara.
The collections of Baroque dance composed in F, G and C major, the first two by Handel to legitimise, through music and propaganda, the power of King George I of Great Britain in 1717, and the third by Telemann, to celebrate the centenary of Hamburg Admiralty, in 1723. Both works tie together these two great composers forever, and this association would ultimately benefit opera as it was Telemann who, while in Halle, introduced Handel to the genre that was to give him international fame from London.
In addition to Juan de la Rubia as conductor and harpsichord player, the group is made up by musicians Adrián Linares, Baroque violin and leader of the orchestra; Lorena Padrón and Laura Díaz, Baroque violin I; Judith Verona, Sergio Suarez and Giovanni Déniz, Baroque violins II; Leticia Moros and Melchor García, Baroque violas; Pablo Sosa, Baroque traverse flute; Pepa Megina, oboe I; Noelia Melián, oboe II; Alberto Domínguez and Francisco Padrón, recorder; Isaure Lavergne, Baroque bassoon; Fernando Santiago and Diego Pérez, Baroque cellos; Juan Carlos Baeza, double bass; and Carlos Oramas, theorbo and Baroque guitar.
On the same day of the concert at 11:00 am the Orchestra's second session for school children Will take place. 340 primary school students from six different schools are coming to take part in a Project under Auditorio de Tenerife's Education and Social area, with the collaboration of Fundación Cepsa y la Obra Social "la Caixa". In these get-togethers with kids, the ensemble's young musicians tell them about historical genres and instruments in an entertaining way.
Tickets can be bought at Auditorio de Tenerife box office from 10:00 am to 7:30 pm, Monday to Saturday except holidays; on www.auditoriodetenerife.com or calling 902 317 327.
In the flowing of the Thames and the Elbe towards the North Sea, fantasy and metaphor allow to lucubrate music programmes based on myths, emblems and allegory. Handel takes motifs from Tafelmusik to build new sound universes and widen his catalogue; it is not difficult to imagine that the London lab of Water Music stimulated Telemann, as it is evident that the melodic motifs in Wassermusik, are inspired by the former, though Vivaldi's programmatic music should not be overlooked as it is present in both.
The ensemble's artistic director, Conrado Álvarez, explains that "Just remember some of the passages of il Cimento dell'armonia e dell'inventione played by OBDT in these past two years on different occasions, which tonight will resound in your auditive memory specularly.
Listening to the Fantasia for Traverse Flute without Bass will connect with Euterpe, like ancestral aulos, who sends Thetis to sleep until after the break, to start with the Sarabande Die schlafende Thetis.
"The prodigious water music, ut musica poesis, concludes with the elegant Canarie Die lustigen Boots, the culmination of this earthly amusement, after the gods dive into the lethargy of time as a repeated demonstration, genitrix of the concert title modulated by Bruce Lee, of the Tao feeling of life flowing, like water, with no human intervention", Álvarez reveals.