The Orquesta Barroca de Tenerife pays tribute to the women of Venice's Ospedale della Pietá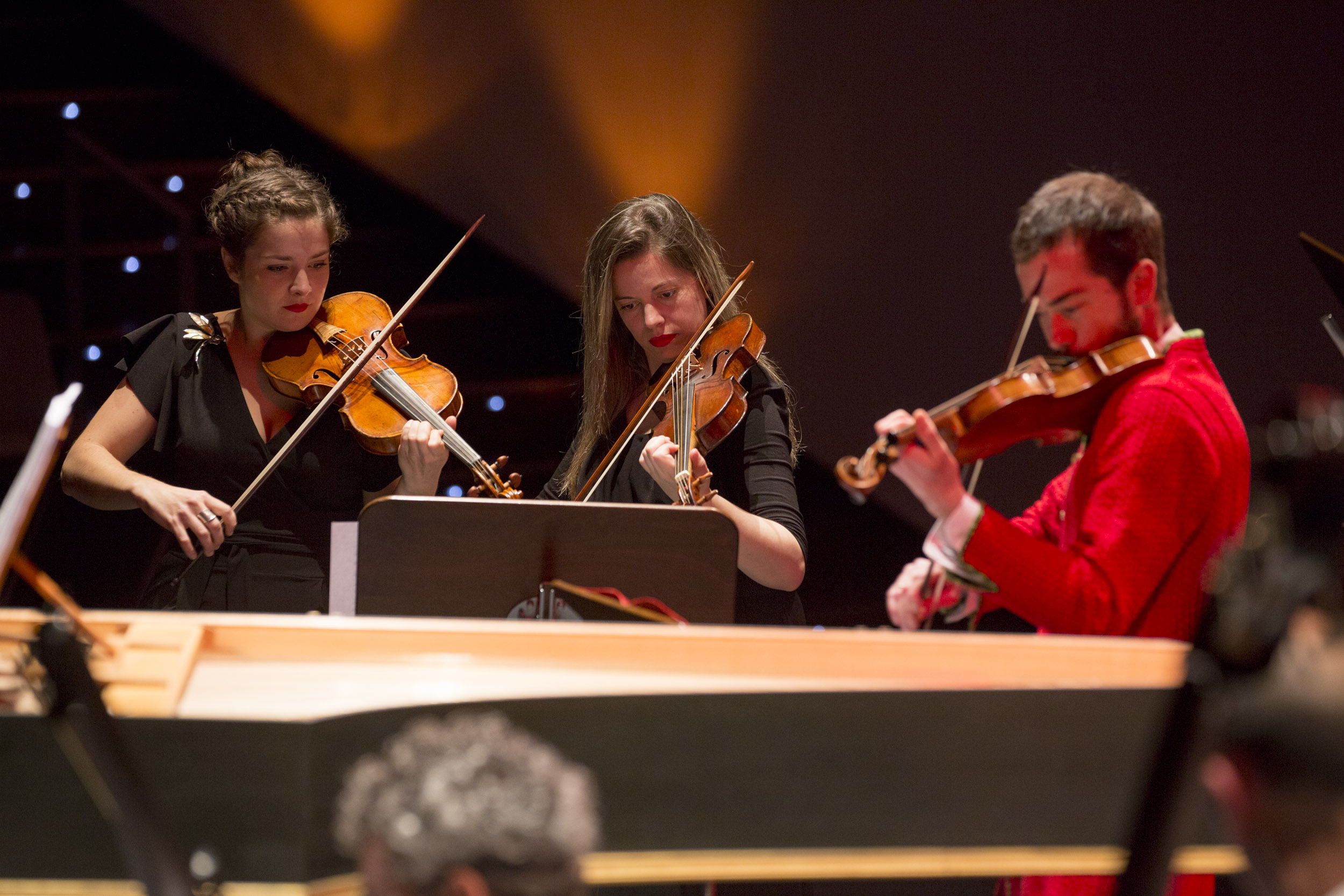 The Orquesta Barroca de Tenerife, resident at Auditorio de Tenerife, which is under the Department of Culture, Education, Youth and Sport of the Cabildo de Tenerife, led by Councillor Concepción Rivero, presents the concert Mulieribus (Women, in Latin) on Thursday, the 12th at 7:30 pm. With this programme, this young ensemble pays tribute to the performers at Ospedale della Pietá in Venice and to the maestros who during the Baroque period built a better world through music.
At 11:00 am on the same day, there will be a session adapted to primary school children that will be attended by 419 students from four schools of the island. The musicians will talk about the peculiarities and mysteries of the Baroque music they play with historical instruments.
The concert features Orquesta Baroque de Tenerife's leader of the orchestra and conductor, Adrián Linares plus a cast of female performers: Lorena Padrón and Laura Díaz, Baroque violins I; Judith Verona, Alexandra López and Raquel Sobrino, Baroque violins II; Leticia Moros and Alaia Ferrán, Baroque violas; Elsa Pidre, Baroque cello; Calia Álvarez, viola da gamba; Silvia Jiménez, violone; and Talía Franco, harpsichord.
Tickets can be purchased through Auditorio de Tenerife's usual sale channels: at the box office from 10:00 am to 7:30 pm, Monday to Saturday except holidays; via www.auditoriodetenerife.com or calling 902 317 327.
The Venice of the time was a cosmopolitan city full of contrasts and social differences. The projects for social inclusion and to support the population in their most basic needs included charitable organizations that, through education, trades, handicrafts and tasks provided training for abandoned children to redirect their lives towards a brighter future.
One of the four main hospices was the Ospedale della Pietá, where one of the major music "conservatoires" of the Europe of the time was established. In the abundant letters which are kept at different libraries, we have evidence of the music heritage they left and the excellence of the performers, who filled the salons with famous concerts during most of the Venetian Baroque and Rococo periods.
According to Walter Hill, in Vivaldi's lifetime, the maestri di coro della Pietá were Francesco Gasparini, Carlo Luigi Pietragrua, Giovanni Porta, Gennaro D'Alessandro, Nicola Porpora and Andrea Bernasconi. Before them, Johann Rosenmüller held this position. That is why tonight's performance starts with a piece by this composer.
Conrado Álvarez, artistic director of the Orquesta Baroque de Tenerife, stated that "the excellent technical skill and the command of the Italian style of these female performers, who were educated at la Pietá, is clearly evident in the works chosen for this evening, which were expressly composed for them. The pieces show the distinguished laboratory and the interpretative scale and accuratezza of Italian music of the time."