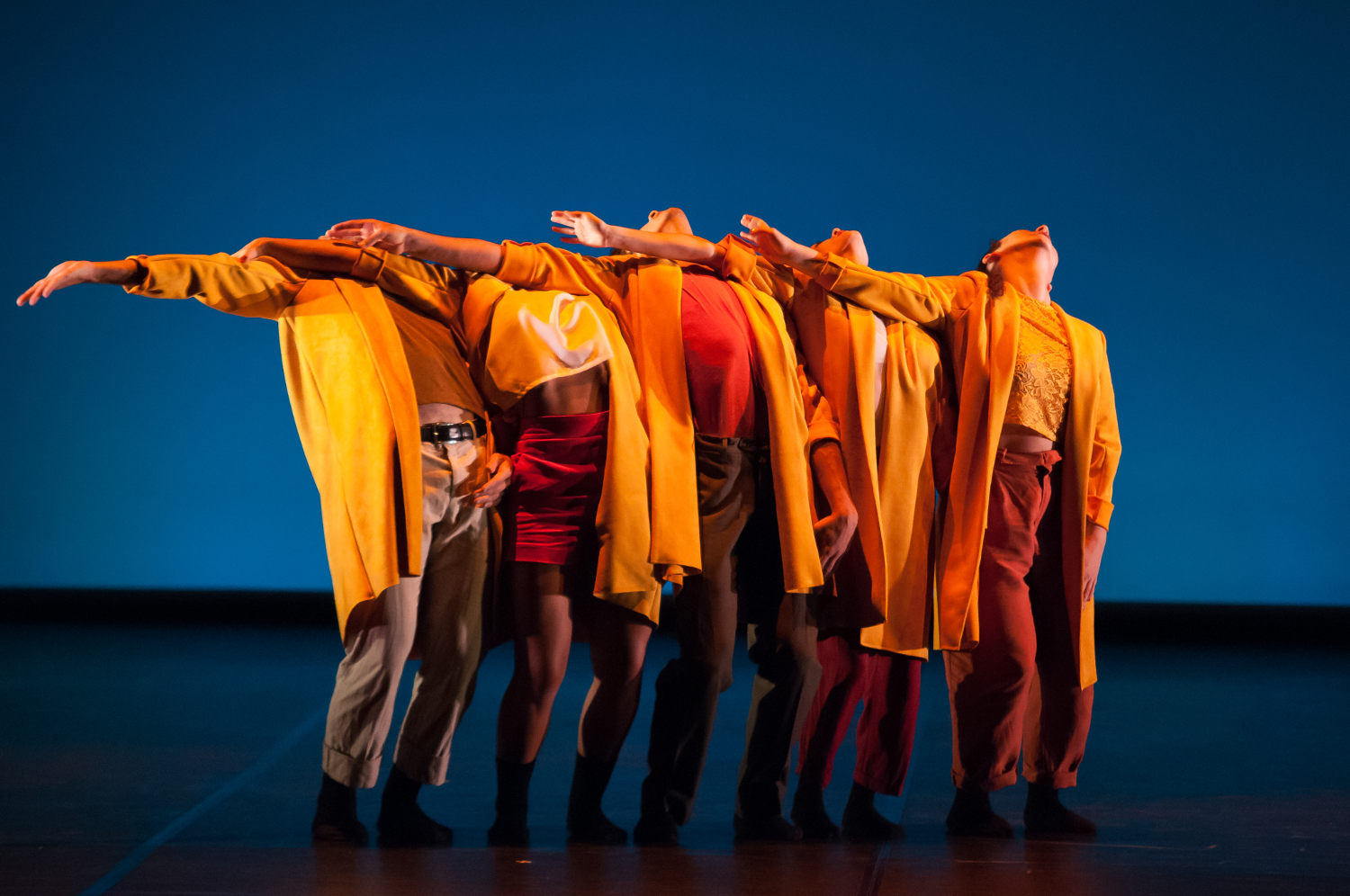 Festival Internacional de las Artes del Movimiento de Tenerife (FAM) 2018 reaches its closing stage with three shows. The proposals from Sharon Fridman, Natalia Medina and Roser López Espinosa can be seen on 20th, 21st and 22nd December respectively at Caja Escénica in Auditorio de Tenerife's Sala Sinfónica at 8:30 pm
From Madrid, Israeli dancer Sharon Fridman's company is bringing the piece All ways. Suitable for all ages, this choreography puts forward the freedom to perceive all the possible paths and follow the one you are destined to. This project marks the tenth anniversary of the company with a feeling of being at the end of a cycle which started off with early intuitions, early passions. Melania Olcina, Diego Arconada, Tania Garrido, Freddy Houndekindo, Richard Mascherin, Lucía Montes and Juan Carlos Toledo will be dancing to the live music of Idan Shimoni Danski and the screening of Ofer Smilansky.
From Gran Canaria Natalia Medina's company presents See you, see yourself on Friday. Their show deals with the look in one's eye -the same in humans- so the other's reflection is the only way of getting to know oneself. Created by Vanessa Medina and Ángeles Padilla, this choreography will be executed by Ádex Alonso, Sergio Pérez, Alba Rodríguez, Ángeles Perea and Daniela Arzarello. We will also listen to music by Olafur Arnalds, Alva Noto, Antonio Vivaldi, Alva Noto and Luo Ni Piano Tiles.
Roser López Espinosa's Barcelona company is landing on Auditorio on Saturday with their show Noviembre, which depicts a playfield where three dancers aim to build a common landscape. It is greatly physical and the performers accurately blend playing and intertwining, speed and acrobatics. It is a structure with bundles of bodies which talks about groups and collaboration, about one's own space and the shared space, about the pleasure of playing and imagination. Getting involved and adding strengths come together in a refined poetics concept of life with a touch of humour. With the original score by Ilia Mayer, "Noviembre" comes on stage with Diego Sinniger de Salas, Nora Baylach and Roser López Espinosa.
Tickets for these shows can be purchased at Auditorio de Tenerife box office from 10:00 am to 7:30 pm, Monday to Saturday, on www.auditoriodetenerife.com or calling 902 317 327.