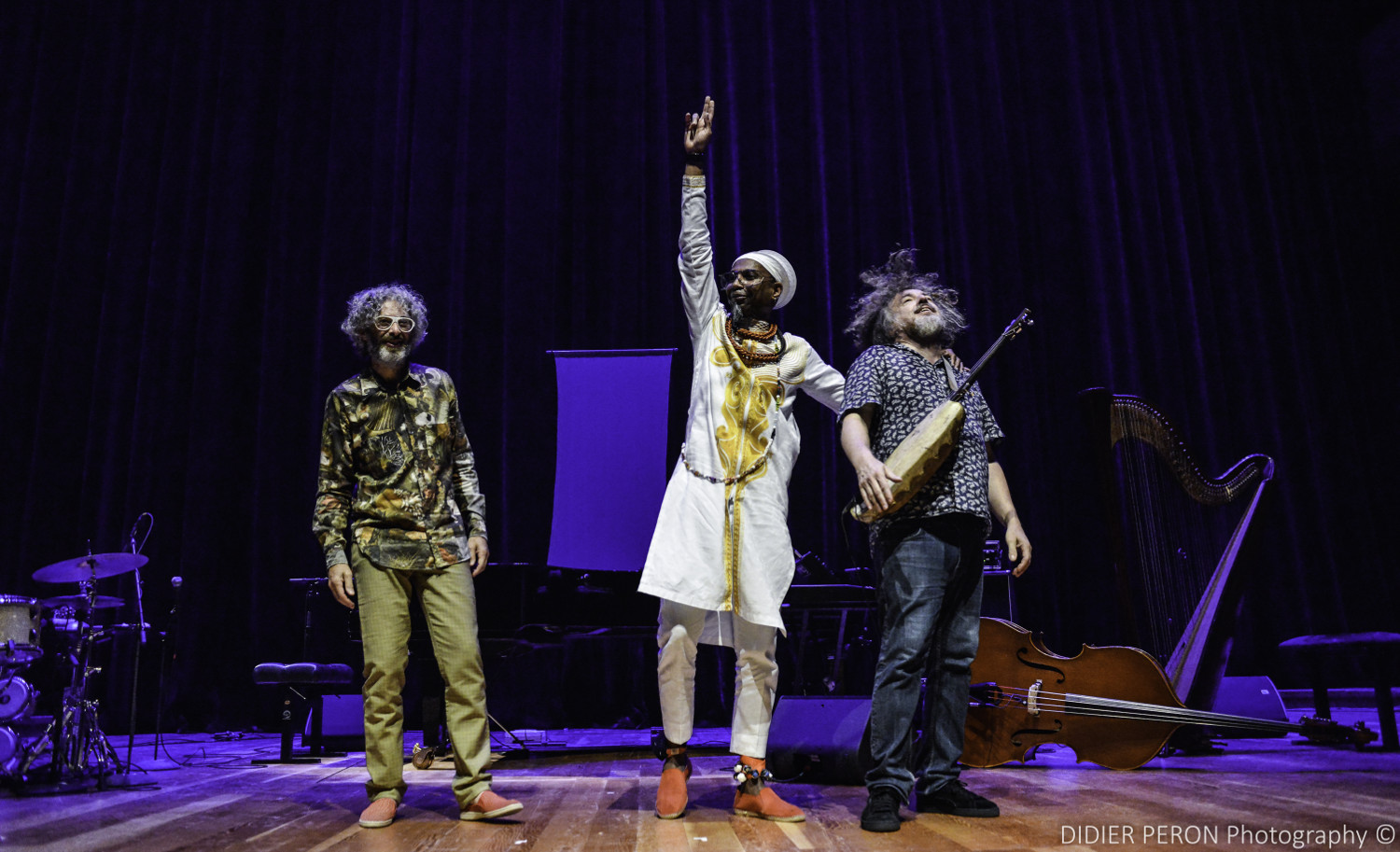 The tickets are sold out for this musical journey through East Africa hand in hand with the Cuban pianist and composer
The Auditorio de Tenerife is a cultural venue linked to the Department of Culture of Tenerife Island Council that is managed by the island's Minister of Culture Enrique Arriaga. On Thursday, the 27th of January, at 7:30 p.m., it offers the Omar Sosa Trio's concert. The pianist and Cuban composer presents the new album "An East African Journey". The tickets are sold out.
Apart from Oscar Sosa playing the piano and percussion, Steve Argüelles plays the drums and percussion and Christophe Minck plays the bass, harp and effects. Together they will present this new album conceived in collaboration with traditional musicians from that region of the planet, where he discovered new sounds, other ways of making music, and other timbres. The result: thirteen songs that showcase the musical richness of what he considers "Mother Africa".
The folk music base that makes up this project was recorded by Omar Sosa himself during a tour of East Africa and includes sounds from Madagascar, Kenya, Sudan, Ethiopia, Burundi, Zambia, and the Republic of Mauritius. Among traditional instruments we find Valiha, Lokanga, Marovany, Kalumbu, Krar, Umuduri, Nyatiti, and Ravanne.
Omar Sosa was born in Camagüey (Cuba), where he learned from a very young age to play percussion instruments and the piano. Although he was born in Cuba, his exploratory spirit has taken him to the ends of the world and especially to Africa, the root of many of the musical traditions of the Caribbean. He has great musical versatility as a composer, producer, pianist, percussionist, arranger and leader in several ensembles.
His music blends several musical styles of the world, contemporary electronic elements and his Afro-Cuban roots, thus creating an urban, fresh and original sound that he masterly fusions with Latin jazz. He mixes jazz with Afro-Caribbean rhythms and combines them with electronic elements. His passionate way of playing the piano, always moving away from orthodoxy, feels closer to his creative freedom.
Through his charismatic personality, dynamic execution and improvisations, Omar Sosa brings out the best in his fellow musicians: an approach with plenty of emotional and spiritual strength. And of course, a lot of humour.
Thanks to his creative force, Omar Sosa always makes his music sound very similar to a premiere. This skill always fascinates experts and amateurs, hence creating a spontaneous connection with his audience.
The audience is requested to arrive at the venue well in advance to enter the auditorium in staggered "waves". All of the measures, as well as the contingency plan certified by AENOR, can be consulted on our website.