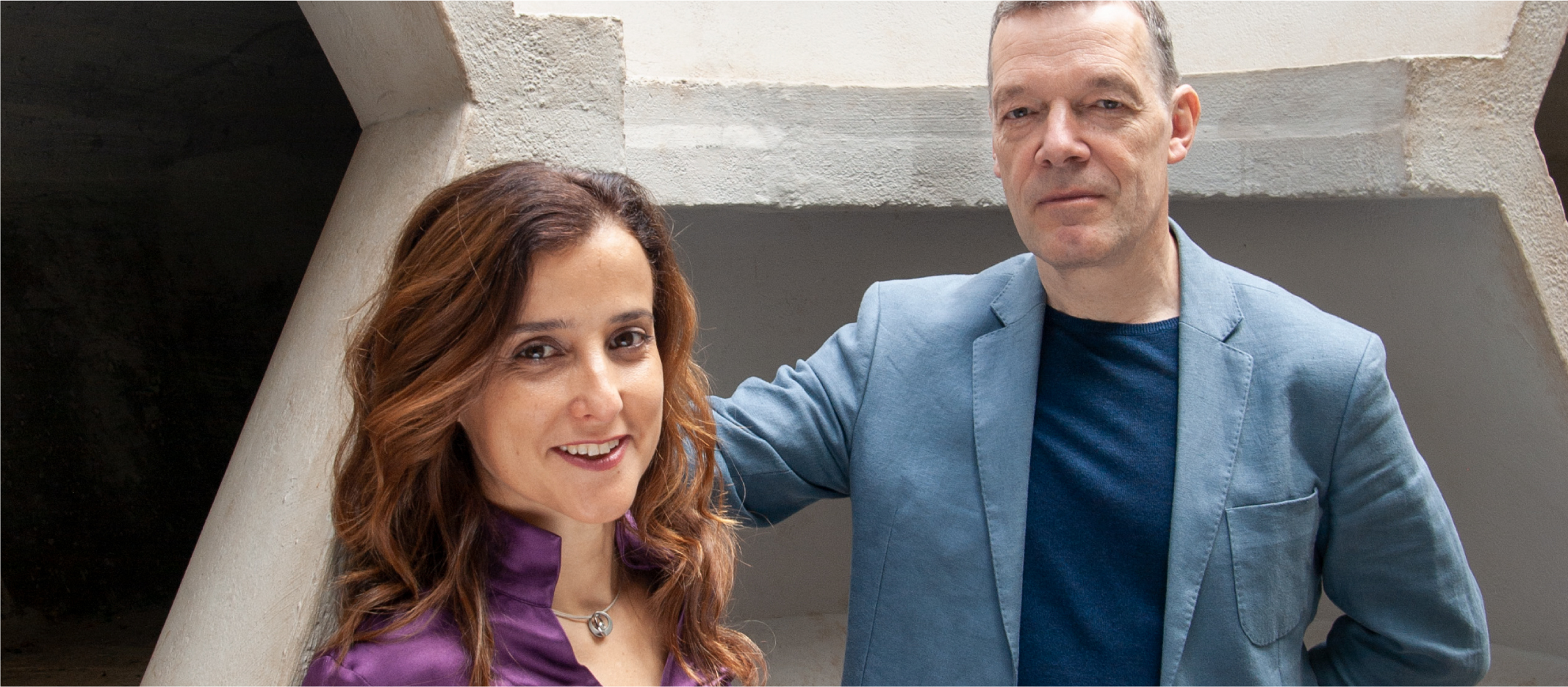 The auditorium's Chamber Hall Will host the recital ˋMystikˊ, with compositions by Bach and Messiaen at the service of religious solemnity
The Auditorio de Tenerife is a cultural venue linked to the Department of Culture of the Tenerife Island Council that is managed by its island's Minister of Culture, Enrique Arriaga. The venue has programmed a concert for two pianos next Tuesday [the 4th of October] with the Tenerife-born pianist Esther Ropón and the German Ernst Surberg. The programme, entitled Mystik, begins at 7:30 p.m. in the Chamber Hall.
Johann Sebastian Bach and Olivier Messiaen join hands in this recital whose common denominator is music at the service of spirituality and religious solemnity. Just over 200 years separate the life trajectory of both composers, united in this programme by their unconditional mysticism.
The performance begins with three transcriptions of the choral preludes and cantatas written by the master from Leipzig and arranged for piano four hands by the Hungarian composer and pianist György Kurtág, all of them a faithful reflection of his unwavering faith and his transcendent vision between the earthly and the spiritual.
Olivier Messiaen, for his part, manifests a mystical sense of communion with nature. Written in 1943 during the occupation of France, Visions de l'Amen consists of seven ecstatic meditations for two pianos on biblical verses ranging from Genesis to Revelation. A driving theme that Messiaen himself called "the theme of creation" acts as a unifying element that runs through the entire work, from its beginning, Amen de la création, with grandiose and solemn chords, to Amen de la Consommation in a long chorale of final glory.
Two composers who reaffirm the human and spiritual values of music through a strongly polyphonic language, solid sonorities and a moving expressiveness with two identical instruments, where it is not the contrast of two different timbres that comes into play, but the dialogue between the human being and the divinity.
The tickets are available on the website www.auditoriodetenerife.com, at the auditorium's box office or by dialling the phone number 902 317 327 from Monday to Friday from 10:00 a.m. to 05:00 p.m., Saturdays from 10:00 a.m. to 02:00 p.m. Check the special discounts for the audience under 30 years of age, students, unemployed and large families.