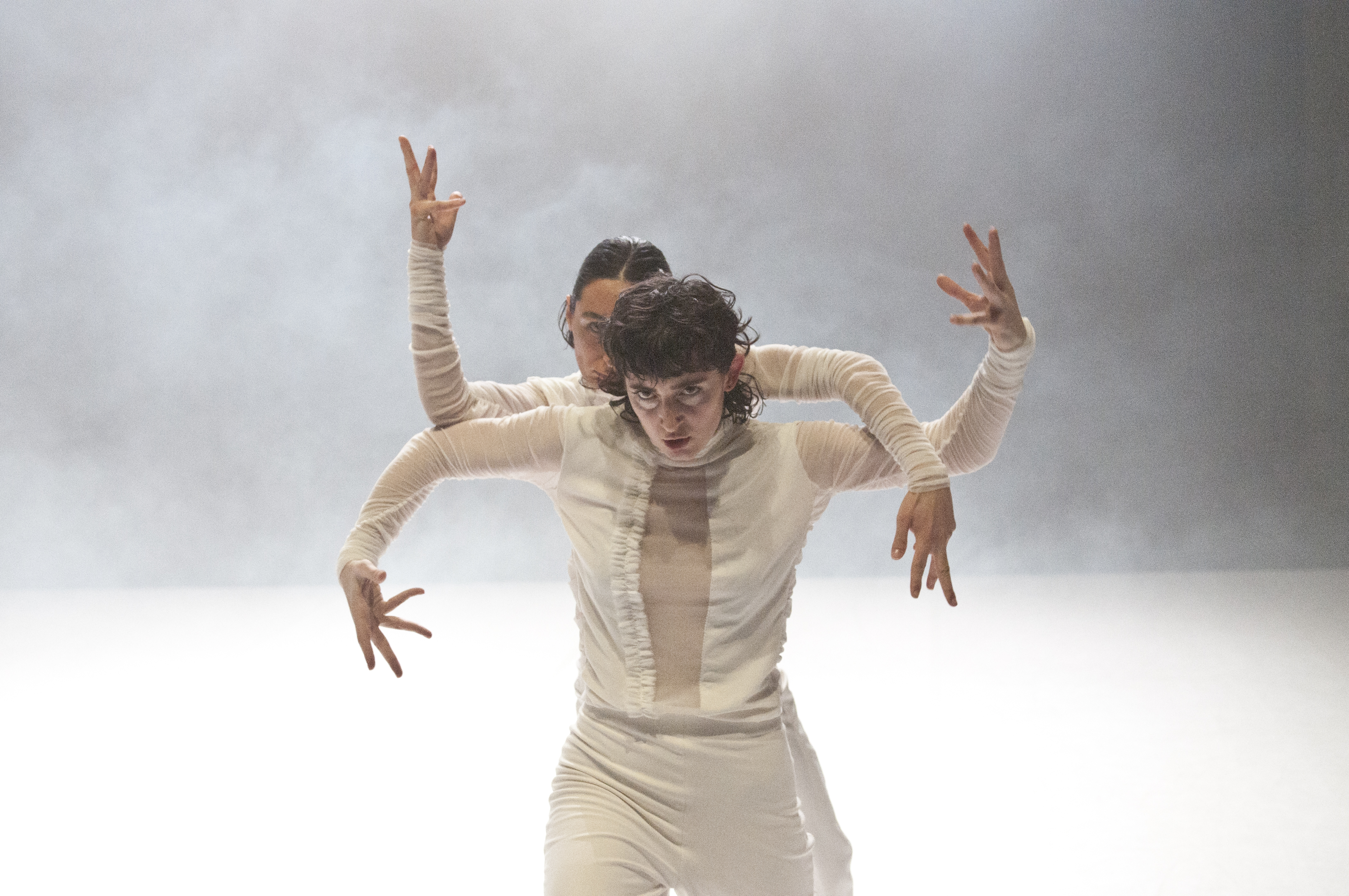 Performances from China, Spain, Italy and the Netherlands are appearing this Sunday [16th] at 9:00 p.m.
The Auditorio de Tenerife is a cultural venue linked to the Department of Culture of Tenerife Island Council that is managed by its island's Minister of Culture, Enrique Arriaga. Next Sunday [October 16], at 7.30 p.m., the Auditorio welcomes the Tenerife extension of the 27th International Contemporary Dance Festival of the Canary Islands, Masdanza. It will be possible to enjoy four international dance duets from China, Spain, Italy and the Netherlands.
The programme of choreographic pieces will begin at 9:00 p.m. with Convergencias, by the Spaniards Tania Garrido and Eva Alonso, a work that unfolds between time and space in an almost pictorial manner. From Italy comes the proposal by Adriano Bolognino, entitled Behind you, which investigates the emotional aspects of winter taking inspiration from the work of art Return from the forest by Giovanni Segantini.
Order without freedom? Or freedom without order? This is the premise behind Chaos, by the creator from China Zhiren Xiao. Lastly, False memories, by Tu Hoang and Hiro Murata, is coming to the Auditorio de Tenerife from the Netherlands to reflect with the psychologically minded audience through the perspective of two individuals who have an indescribable connection with one another.
Tickets can be purchased at a single price of €15 on the website www.auditoriodetenerife.com, at the auditorium's box office or by dialling the phone number 902 317 327 from Monday to Friday from 10:00 a.m. to 5:00 p.m., Saturdays from 10:00 a.m. to 2:00 p.m. Check the special discounts for the audience under 30 years of age, students, unemployed and large families.
In addition to the Auditorio de Tenerife, the Teatro Victoria in the capital of Tenerife is also part of the Tenerife extension of the Masdanza festival, programming a series of dance solos at it from Israel, Cyprus, China and Spain which can be seen on Sunday, at 7:00 p.m., and on Monday [17th] at 9:00 p.m.