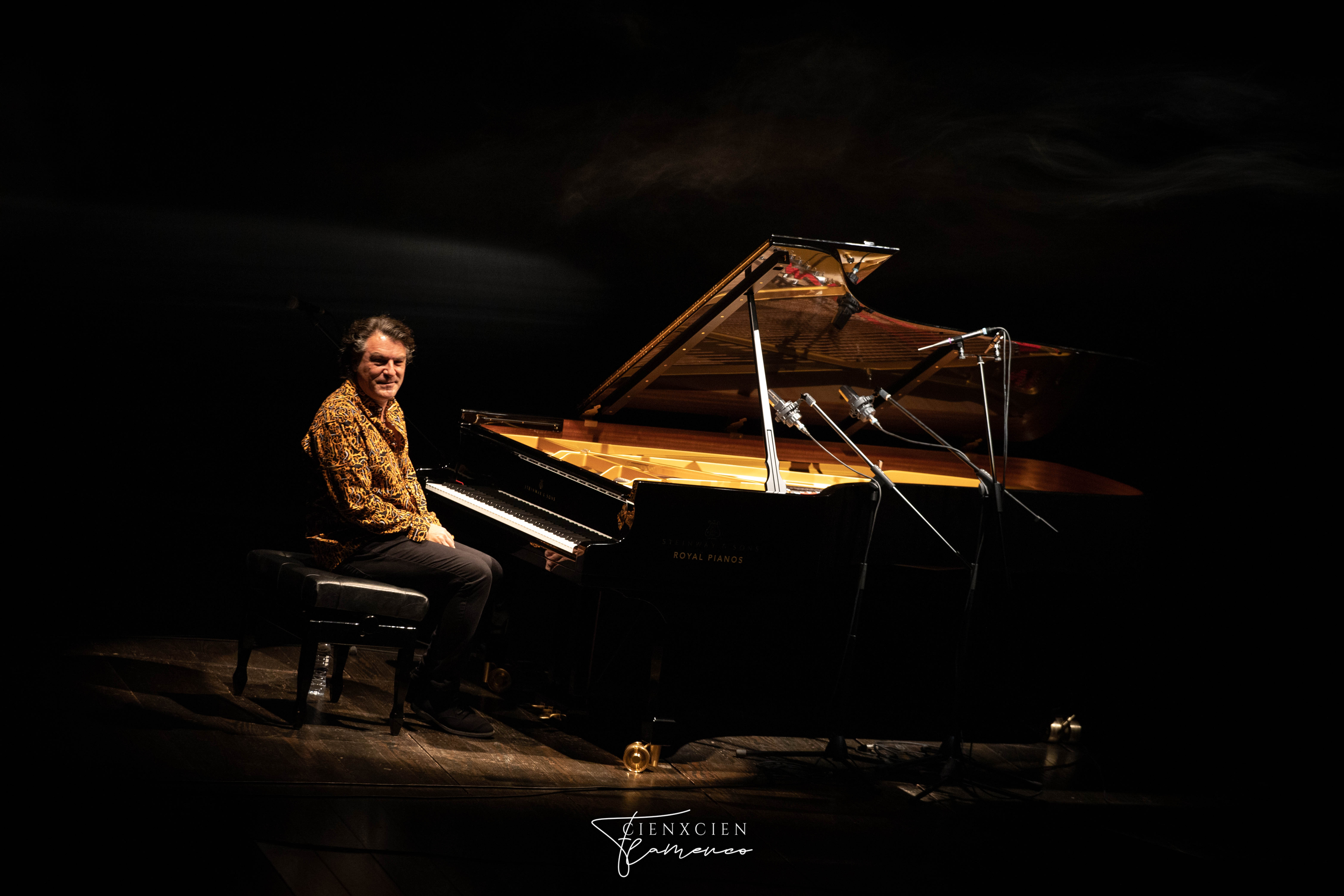 The concert 'Identidad', a recital that highlights great drama, takes place on Tuesday [8-Nov] at 7:30 p.m.
The Auditorio de Tenerife is a cultural venue linked to the Department of Culture of Tenerife Island Council that is managed by its island's Minister of Culture, Enrique Arriaga. It offers the presentation of the seventh album by Dorantes, Identidad. The last work of the Andalusian pianist merges flamenco and classical music in a recital that highlights a great drama. It takes place in the Chamber Hall on Tuesday [8-Nov] at 7:30 p.m.
Identidad by Dorantes is a journey through his senses and cultural reality and his first retrospective work. We enter into the diversity of his worlds, the beat of extreme diversity, sweetness, resistance, essence, power, the invasion of the new world and also tolerance, the preservation of cultural plurality and, in turn, opening up to mixing. Never before has he produced something so completely flamenco, at the same time putting it at a universal level, at the level of great music.
Dorantes, a pioneer in making flamenco piano universal and giving it a unique sound, made his debut aged 22 in front of the Spanish Royal Family at the Real Alcázar de Sevilla and shortly afterwards he released his first album Orobroy in 1998. Sounds were born that were linked to Andalusia and recognised throughout the world. Orobroy has been played millions of times and performed all over the world, from China to California, from Finland to Argentina, and several recordings by all kinds of artists, from guitarists to globally renowned kavalists.
Since then, there has been a succession of hits and acclaim for Dorantes, who, according to the specialised critics, has the technique and capacities needed to be able to open up horizons and recreate the most traditional styles of our Andalusian culture on the piano while also having the intelligence to embark on international and multidisciplinary projects where our identity is always strengthened.
Dorantes shows a path as he was the first gypsy to train at the Higher Conservatoire of Music in Seville in Piano and subsequently in Harmony and Composition. A real example of an artistic collective that is beginning to see itself reflected in him and to follow in his footsteps. Therefore, he creates a new flamenco language that is capable of establishing a dialogue with the world. His sound is completely personal, for which he devises and organises a completely new way to give integrity to flamenco music on this instrument. This has taken him to the world's major classical piano festivals, opening up a market in Andalusia, where flamenco once again begins to play for unfamiliar listeners.
Most of his compositions are instrumental, both work for piano and works for trios, quartets, chamber orchestras, and symphonic but also vocal. With Dorantes and his extensive creative trajectory, flamenco music acquires a very different dimension and reaches levels outside of its normal context, which promotes this music, this culture, takes it to new sociocultural environments, new listeners and new countries that encourage its promotion, recognition and interest in other areas.
His music has been performed by renowned orchestras such as the National Orchestra of Tokyo, the Bulgarian Radio Sofia Symphony Orchestra, the National Philharmonic of Qatar and many more, and he has played along with the best artists, from Enrique Morente to Chick Corea, Luis Salinas or Win Mertens.
Tickets are available on the website www.auditoriodetenerife.com, at the auditorium's box office or by dialling the phone number 902 317 327 from Monday to Friday from 10:00 a.m. to 05:00 p.m., Saturdays from 10:00 a.m. to 02:00 p.m. Check the special discounts for the audience under 30 years of age, students, unemployed and large families.