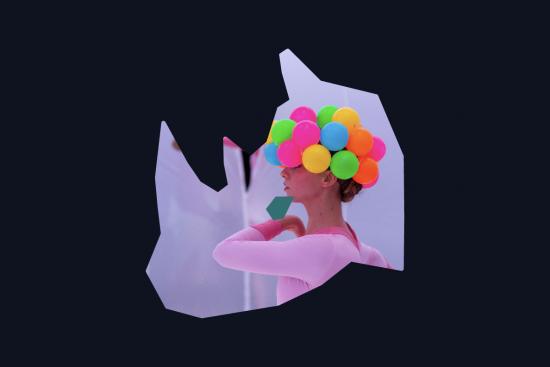 Ended
TRES de Ballet Triádico
Immersive dance performance
2 Shows
17 Sep 18:00 h.and 17 Sep 20:00 h.
Dance/FAM
Auditorio de Tenerife (Sala de Cámara)
Auditorio de Tenerife presents, as part of its FAM Otoño (Autumn Moving Arts Festival) programming, the show TRES de Ballet Triádico by Taiat Dansa.
Through this piece, the choreographers from the company Taiat Dansa, Meritxell Barberá & Inma García, tackle their desire to explore the possibilities and the visual, aesthetic, spatial, and performance revolution behind Oskar Schlemmer 's Triadic Ballet (he is a German artist related to the Bauhaus School). The idea is to propose a new, contemporary view of this emblematic cog of the history of art – something which was crucial for the visual arts but had little influence on the history of dance, choreography, and the moving arts.
The term triadic is related to the number three, the most important and dominant number according to Oskar Schlemmer, who defends that the concept of "the collective" begins with this number, after overcoming the self and the concept of "dualism". That is exactly the point that the choreographers of Taiat hash out alongside Brazilian choreographer Ismael Ivo and Frenchman Rachid Ouramdane, bringing us a piece directed by Taiat Dansa but choreographed by the three parties in which each one is in charge of a choreographic sequence so as to compose the three parts of the ballet.
Three dancers, three choreographers, and three sequences on stage. Shape, colour, space. The three dimensions of the space: height, width, and depth. The basic shapes: sphere, cube, and pyramid. Three colours: yellow, pink, and black. Dance, costumes, and music. All of these are the ingredients featured in "TRES de Ballet Triádico", by Taiat Dansa.
The piece, true to the length of the original ballet, has an approximate duration of 40 minutes and can be seen in two different sessions in groups of 30 people by accessing the space that the company has designed to contain and recreate its version of the Triadic Ballet.
Idea and direction: Taiat Dansa
Choreography: Ismael Ivo, Rachid Ouramdane, Meritxell Barberá & Inma García
Female dancers: Diana Huertas, Valentina Staltari and Silvia Galletti
Dramaturgical advising: Roberto Fratini
Original music: David Barberá (Caldo)
On-stage concept: Taiat Dansa and David Orrico
Set creation and construction: David Orrico
Lighting: David Orrico
Costume: Estudio Savage
Video and sound: Sergi Palau
Photography and visual editing: Marta Fernández
Communication: Inventa
Press: Adriana Cabeza
Graphic design: Pilar Estrada
Video: Denver
Management: Marta Fernández
In collaboration with: Institut Valencià de Cultura (Valencian Institute of Culture)
Residency space: La Granja/IVC
Coproduction: La Mutant. Espai d'arts Vives and Taiat Dansa
The show has had to be cancelled. The amount of the tickets will be refunded today by means of a deposit in the account of the card with which the purchase was made, which will be effective within 3 to 5 days.
For further information, please check the general terms and purchase conditions.
If you have any questions while purchasing your tickets, you can write to This email address is being protected from spambots. You need JavaScript enabled to view it. or call 922 568 625 from Monday to Friday from 10:00 a.m. to 2:00 p.m., except for public holidays.