Auditorio de Tenerife presents Estructuras, the new Quantum Ensemble programme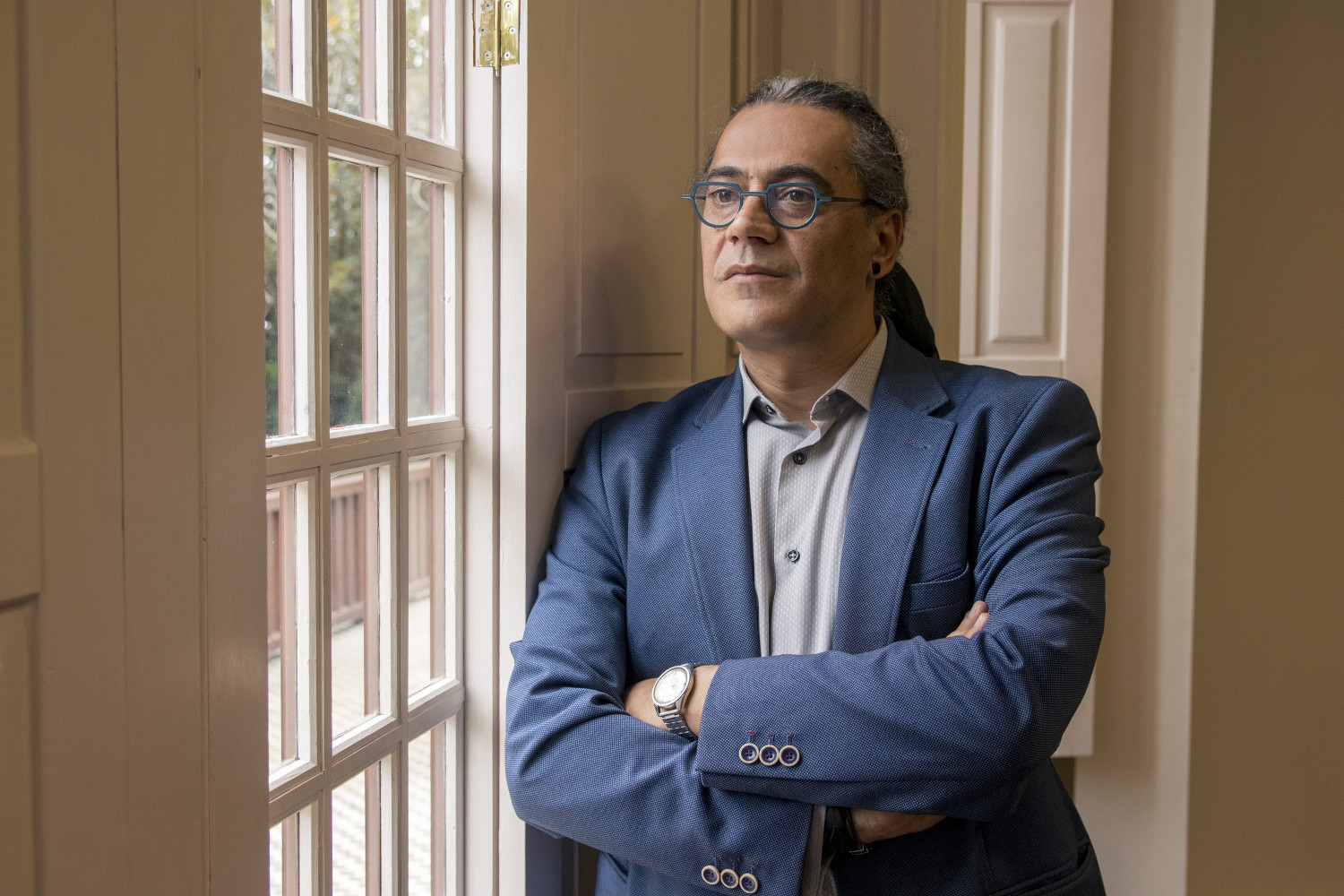 The concert includes the world premiere of 'Sonatina Chinija III', by composer Gustavo Trujillo, who will present the repertoire
The Ciclo de Cámara of Auditorio de Tenerife, a cultural venue under the Cabildo de Tenerife's Department of Culture run by councillor Enrique Arriaga, presents the concert Estructuras, in which Quantum Ensemble will play works by Bach, Beethoven and Tenerife composer Gustavo Trujillo. It is taking place on Thursday, the 17th at 7:30 pm in Auditorio de Tenerife's Sala de Cámara.
The new Quantum Ensemble programme travels across three centuries of music through three works. The concert starts with Cello Suite nº 4 by Johan Sebastian Bach; then they will play the premiere of Sonatina Chinija III, the new creation of Tenerife-born composer Gustavo Trujillo. The concert closes with the performance of Ludwig Van Beethoven's Trio for clarinet, cello and piano.
Adolfo Gutiérrez Arenas's cello is joined by the piano of Gustavo Díaz-Jerez and Cristo Barrios's clarinet in this concert. Gutiérrez Arenas has a long artistic experience behind him: Premio Ravel in 2002, in 2010 he made his debut with the London Symphony Orchestra and he later worked with the Royal Philharmonic Orchestra, the Orquesta Nacional de España, Montreal Symphony Orchestra and London and Colombia philharmonics, in addition to playing with top international conductors.
Also, a group of schoolchildren will enjoy a close experience of this new concert by Quantum Ensemble as they will learn about their work on their visit to the rehearsal of the chamber ensemble. This will be the first time students come to the Auditorio de Tenerife since the health crisis started. The visit will follow all the safety and health measures to make sure their experience is completely safe.
Quantum Ensemble sticks to their intention of bringing music to the audience by building bonds and meeting points with them. To achieve this, the Estructuras concert will feature composer Gustavo Trujillo, who will explain and contextualize every piece before it is played.
Tickets can be booked via the website www.auditoriodetenerife.com and by telephone on 902 317 327 Monday to Friday from 10:00 am to 5:00 pm and Saturdays from 10:00 am to 2:00 pm, except holidays. You can also make an appointment to come to the box office on //www.auditoriodetenerife.com/contact-us and on 922 568 625, where they can also answer all your queries Monday to Friday from 10:00 am to 2:00 pm, except holidays. Tickets can be bought up to two hours before the show starts, to give us time to finish preparing the auditorium.
Audience members are kindly asked to come to Auditorio early enough to enter the theatre gradually. On buying the tickets, users accept the measures implemented at this Cabildo cultural centre to tackle COVID-19, such as wearing a face mask or coming only with people you live with. The full measures and the AENOR-certified contingency plan are available on Auditorio's website. Both the GastroMag and the car park are open to the public.