The festival FAM 2022 Primavera is bringing the show 'Signos', by Antonio Ruz, National Dance Award, to Teatro Guimerá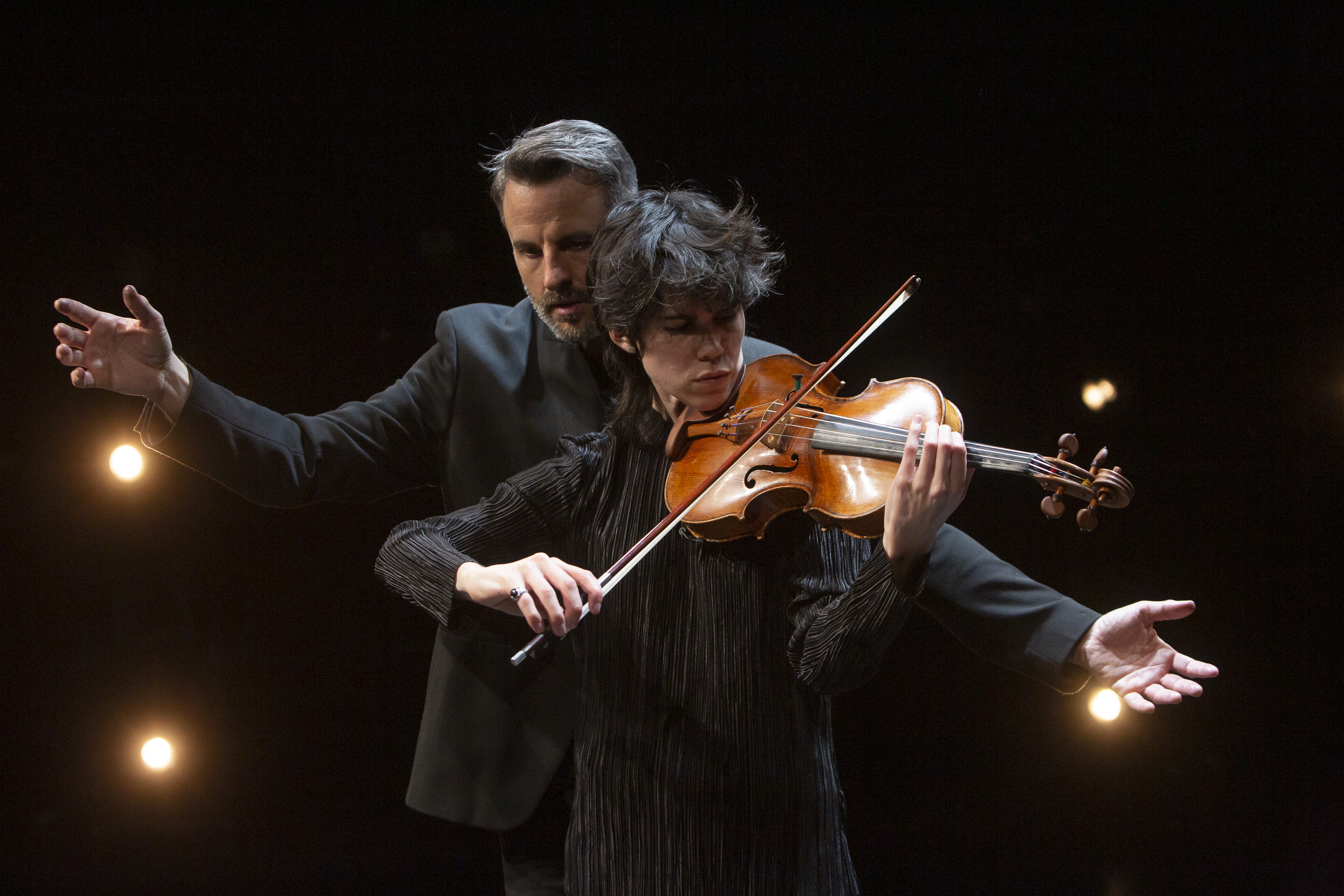 The choreographer and the violist Isabel Villanueva perform a live mix of Bach and Kurtág combined with movement arts
The Auditorio de Tenerife is a cultural space linked to the Department of Culture of Tenerife Island Council that is managed by the island's Minister of Culture Enrique Arriaga. The festival is bringing the show 'Signos' to Teatro Guimerá. The show is presented as part of the festival FAM Primavera. It takes place on Friday, the 1st of April at 8:00 p.m. at the city theatre.
The origin of this project arose out of the desire of the violist Isabel Villanueva, who plays with an Enrico Catenar viola (Turin 1670), and the choreographer and dancer Antonio Ruz, who won the 2018 National Dance Prize, to collaborate on a multidisciplinary stage work that opens up a new window onto classical music and contemporary dance.
With a refined aesthetic concept and lighting design, the beautiful and complex sound architecture of the musical pieces by the composers György Kurtág and Johann Sebastian Bach performed by Isabel, blend with the corporeal musical score proposed by Antonio Ruz. The dramaturgy navigates between the dreamlike, the poetic and the unsettling.
This gathering of languages proposes, without prejudice, a dialogue between sound, movement, voice, objects and light. This proposal is a mixture between a dramatized concert and a choreographed viola concert. In this atmosphere of accompanied solitude, Isabel Villanueva and her viola, under the watch of Antonio Ruz (her alter ego, shadow, conscience), will undertake a physical and emotional journey that will not fail to make an impression on anyone.
The tickets, at a single price of eight Euros, are on sale at the website and at the Box office of Teatro Guimerá. The upcoming shows of the festival FAM Primavera count with the collaboration of the "Danza a Escena" Programme a project by the National Institute of Performing Arts and Music (INAEM). The shows take place in May 2022 and will be announced in the website www.famtenerife.com.