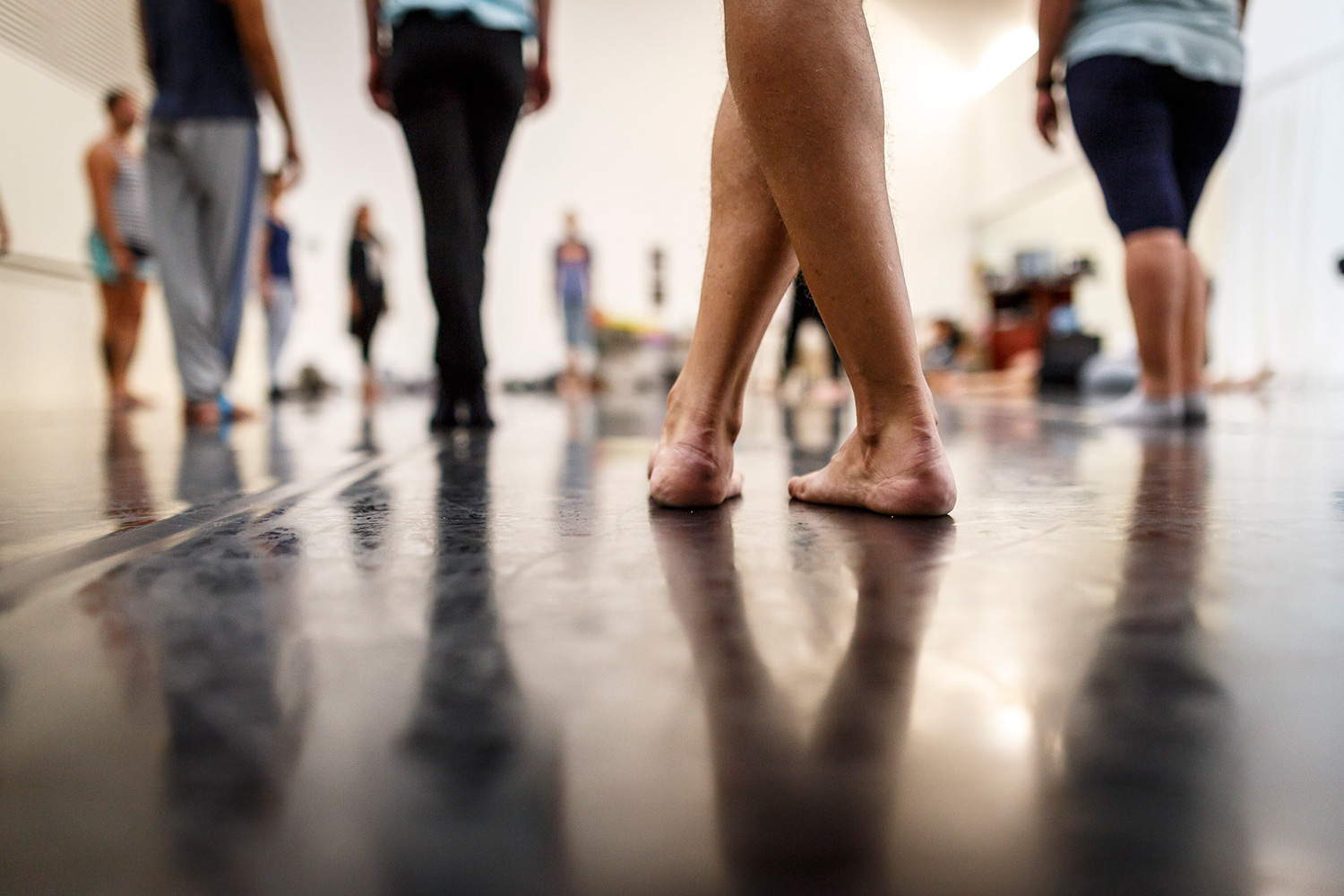 A full creative experience
Tenerife Danza is a dance scheme developed by Auditorio de Tenerife. It is threefold, including: a contemporary dance resident company which creates their own pieces under the artistic direction of Daniel Abreu, Premio Nacional de Danza 2014 [2014 National Dance Award winner]; Tenerife Danza-Learning section, led by Helena Berthelius, which produces shows for the youngest; and Danza en Comunidad, coordinated by Laura Marrero, which takes the art of body movement to communities and groups which would not normally have access to it.
Background
Ever since it opened in 2003, Auditorio de Tenerife has supported, through their in-house production area, dance and music original creations. The outcome of this support, specifically on contemporary dance, is having Tenerife Danza Lab as resident company.
Tenerife Danza Lab was set up in late 2006 as an interdisciplinary experimental platform where dancers were given different collective tools implemented by means of improvisation techniques. These tools came from the fields of music, painting and sculpture, lighting, theatre, architecture, film, performing arts theories, and video-creation.
It also carried out specific programmes addressed to individuals or groups who wanted to experience dance to develop their inner creativity. They used diverse lines of work to bring dance to different groups, such as school children, associations, families, etc. A scheme called Danza en Comunidad was carried out for years, encouraging citizens' participation through dance in different municipalities across the island. The programme grew to be so important that it became an entity in its own right.
News